A week back we talked about Google updated their Play Store to version 4.0.25 with Card UI and some modifications. Well, that news is old now. Now, there is a new  incremental one step update to Play Store 4.0.26. Google is pushing this update now to different devices now.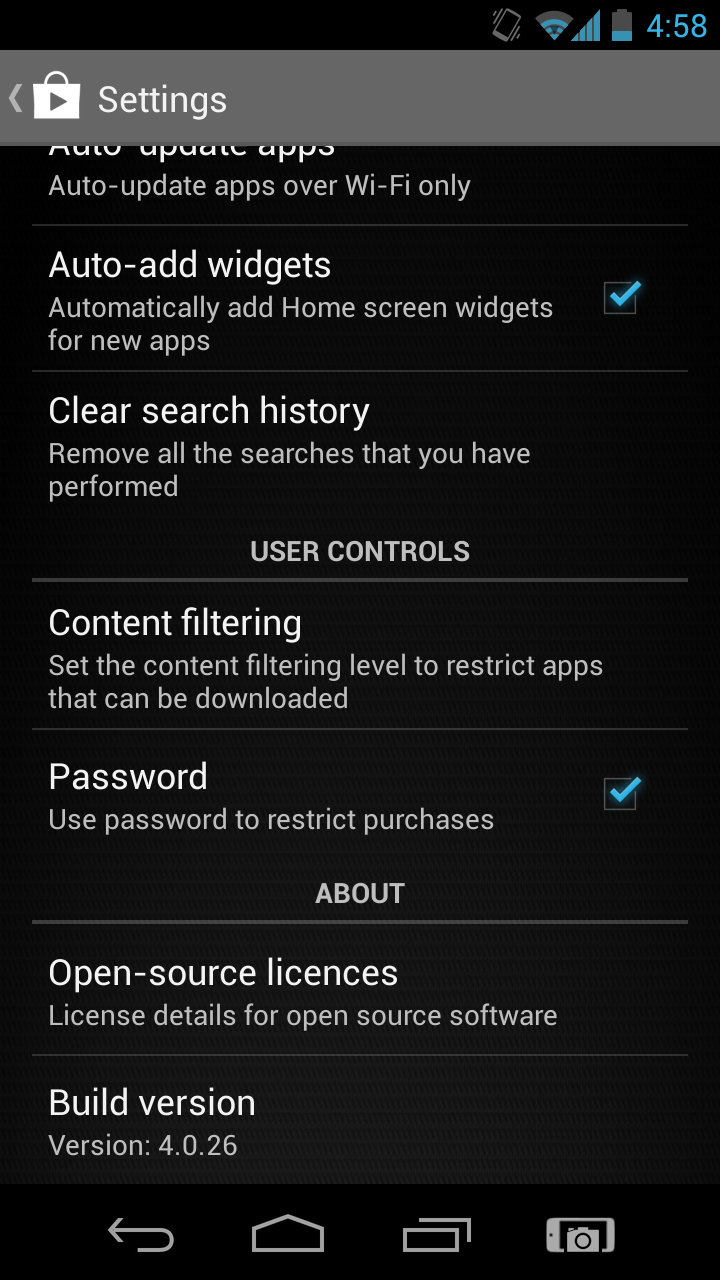 The UI is still the same but looks like Google have done bug fixes. This update will be pushed to devices from Google servers automatically but if you don't want to wait you can download it from here.
Download: Check the update section below.

File Size: 5.9 MB
Installation
Remove these exact word "_.zip" by renaming the downloaded file, so it should look like  com.android.vending-1.apk
Copy this com.android.vending-1.apk file to your SD card in your phone
On your phone open any file manager and browse to the folder where you put the APK file and
Install the Play Store 4.0.26 for Android update.
You now should have the latest Play Store 4.0.26. Enjoy the update.
If you have any problem installing the update on your phone please let me know and I'll try to help you as much as I can on my free time.
On my Galaxy Nexus the new Play Store installed without any problem and running up properly as well. Found this version of the Play Store is bit more faster and responsive.
[Disclaimer: I am not responsible for anything that may go wrong when you update the file. You are the person responsible.]