Ledger Nano S is one of the most secured HW wallet out there. HW wallets keep your funds secure and never expose your private key, even while doing a transaction. The Nano S made by Ledger can store multiple cryptocurrency and let you use them securely along with acting as a 2FA device as well. It supports Komodo (KMD) coin. You can send and receive only though. The Ledger hardware wallets doesn't support Komodo's 5% active user rewards. If you send any Komodo from your Ledger wallet, you will loose the reward.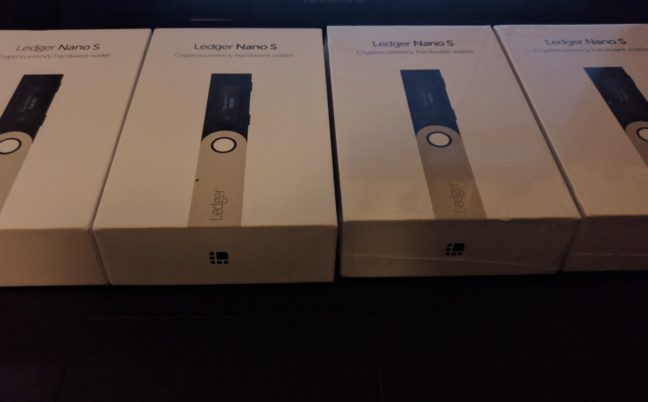 Now, There is a way to claim the accrued KMD reward. I'll explain how to claim in this article. Read along.
Requirements:
Hardware:
2 x Ledger Nano S
You need to have nlocktime set for the funds you sent to your Ledger Nano S. (without nlocktime set, your funds will not be accruing reward)
[Note: You can also use only with 1 Ledger Nano S for this purpose. But, you have to leave your funds exposed(!) for longer. Not recommended.]
Software:
The steps to claim KMD reward from Ledger Nano S:
For this we are assuming the address we want to claim is in Ledger Nano S #1, to send is Ledger Nano S #2
Get private key for the address which contains funds in Ledger Nano S #1 and Login using that in Agama Lite wallet (detailed steps below)
Use the "Claim now" button to claim your reward
Send the funds to the KMD address of Ledger Nano S #2
Reset your Ledger Nano S #1 (detailed steps below)
Repeat
How to get private key of an address of Ledger Nano S?
There are 2 ways to get this. You can either use the Agama wallet or BIP39 Tool to retrieve your KMD private key.
Using Agama:
Start Agama > Select Komodo Lite wallet > Login using any passphrase
Go to Settings > BIP39 Keys
Input your 24 words recovery phrase
Enter the KMD address of Ledger Nano S which contains the funds that you want to get privatekey for
Click "Get key"
Copy the WIF (wallet import format) key
Logout from Agama and login using the privatekey for the specific address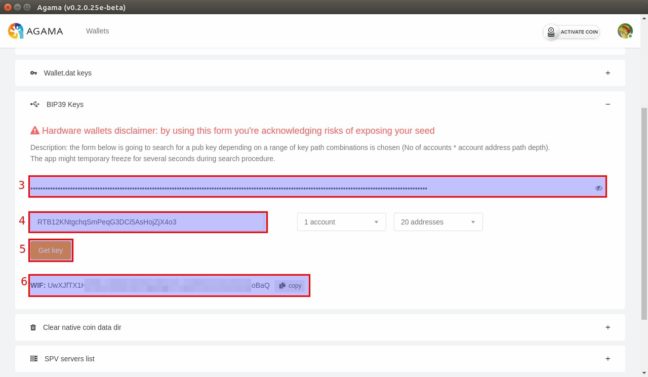 Using BIP39 Tool:
Download the zip from GitHub (link above) & extract
Open a terminal inside "bip39-master" folder and use command "python compile.py"
Double click or run "bip39-standalone.html" (that will open your browser tab)
Enter your 24 words recovery phrase into BIP39 Mnemonic box
Select "KMD" from the Coin drop-down list
Scroll down and under "Derived Addresses" you will find all your KMD addresses and their privatekeys
Login to Agama Lite (SPV) using the privatekey for the specific address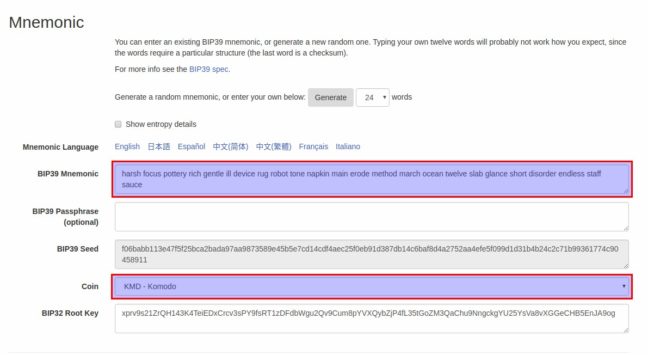 How to reset Ledger Nano S?
Follow these steps to reset your device.
Connect your Nano S (you can plug it on a computer on with any USB charging cable)
Enter a wrong PIN code and validate by pressing both buttons, total 3 times
Once your Nano S displays the message "Your device has been reset", press both buttons until the "Welcome" message is displayed, or disconnect and reconnect your device
Now, setup your Ledger Nano S as a new device.
[
N.B.: Don't restore any old recovery passphrase that you already exposed.
]
How to secure and access my Komodo / SuperNET assets?
It is recommended to have an extra Ledger Nano S to keep all your Komodo / SuperNET assets secure and get revenues. Ledger app can't handle Komodo assetchains and will show you noting. You can send all assets to your Ledger's KMD address. When you will get revshare for your assets in KMD, you can simply transfer the KMD to your other Nano S where you can claim reward.
Don't forget to share if you think this might be useful to your followers.
If you feel like donating KMD or assetsRXzZHxq17NpMruG1FavQpg9cWMz3ec5UiY