This is a step-by-step guide to claim your Bitcoin Gold (BTG) and convert them into Bitcoin Cash (BCH) in quick and easy way using BarterDEX decentralized exchange. There was a lot of issues to claim, even they had malware issues. If you are following this guide, you even don't need to download over 170GB blockchain data which takes ages to sync. Please follow the steps accordingly.
Requirements:
Step 1
Start the GUI & create a new BarterDEX seed passphrase by clicking "Generate a New Passphrase".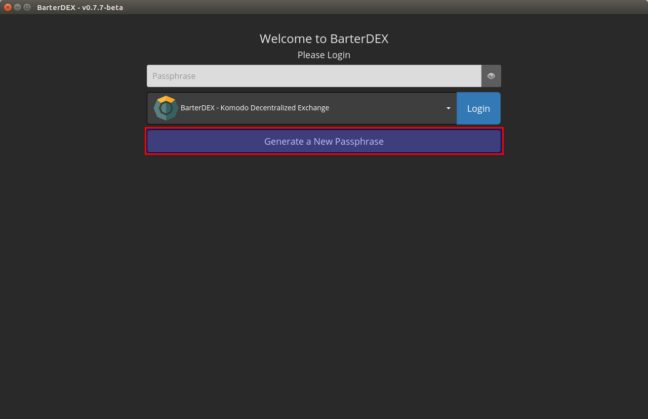 Step 2
Create a new passphrase, verify it and click on "Login with new passphrase". [Keep it safe somewhere, don't loose it. This passphrase contains all your funds.]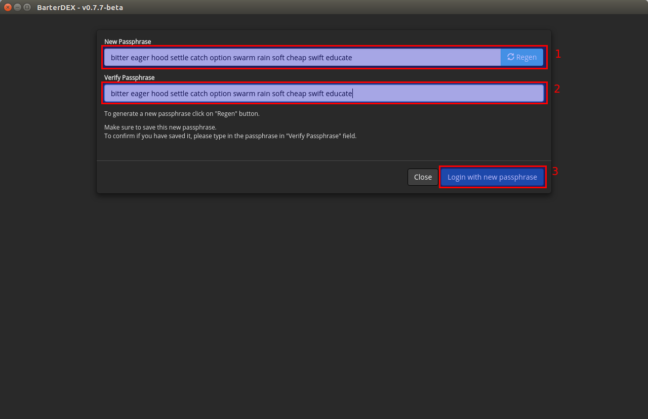 Step 3
Click on "Add Coins"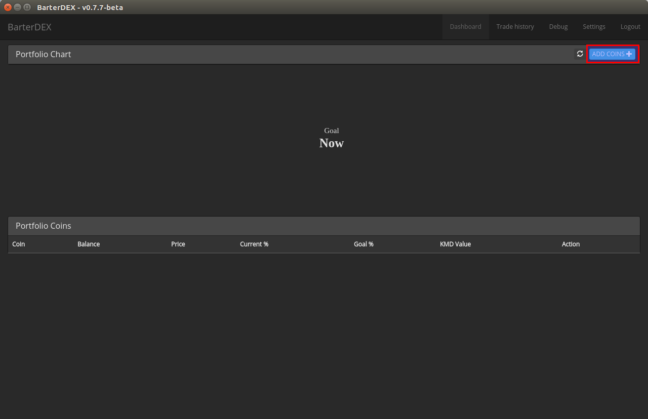 Step 4
Select "Bitcoin Gold (BTG)" from the drop-down list, switch to "Electrum Mode" & click "Enable"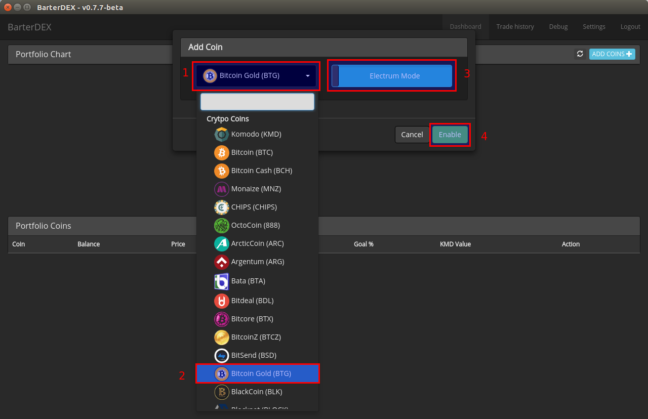 Step 5
Click "Exchange"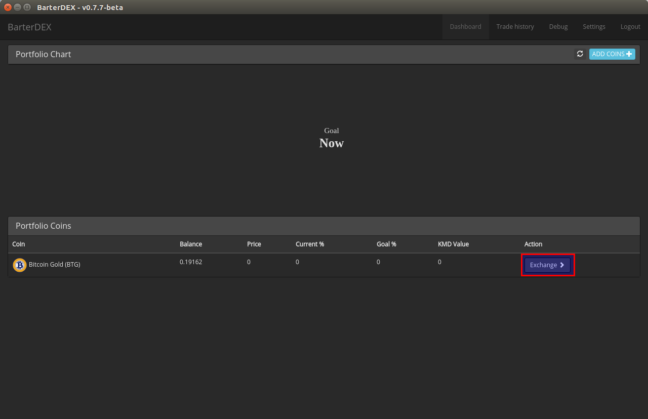 Step 6
Copy the BTG smartaddress and save it somewhere, we will need this address to transfer our claimed BTG.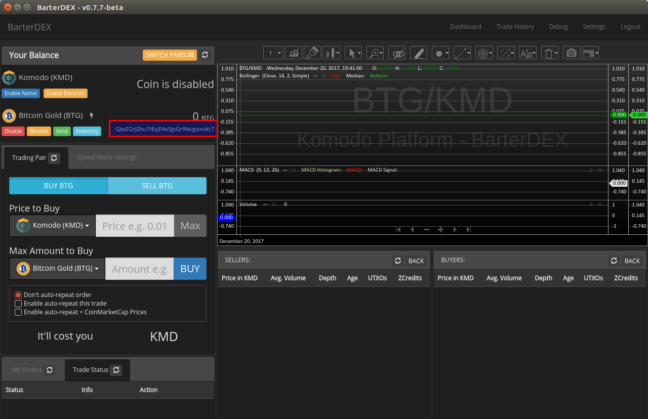 Step 7
Start Bitcoin Core, click "Help > Debug window"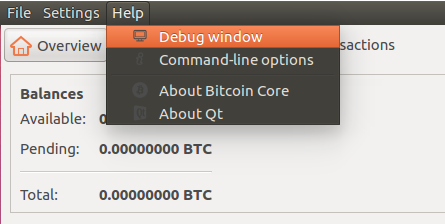 Step 8
Click on "Console"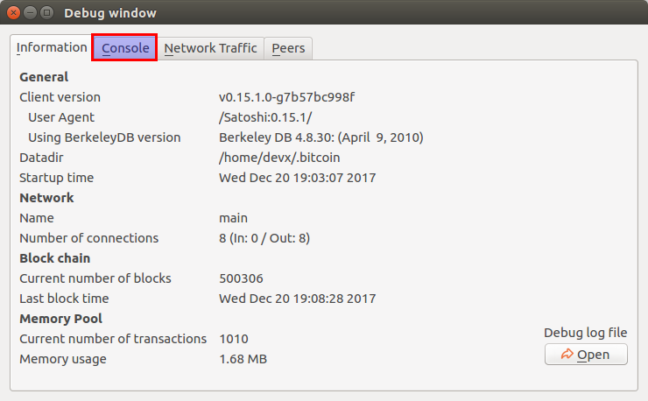 Step 9
If your wallet is locked, we need to unlock it first using "walletpassphrase YOUR_PASSPHRASE 600" and hit enter. 600 is in seconds, means your wallet will be unlocked for the next 5 minutes and after that it will be locked again automatically.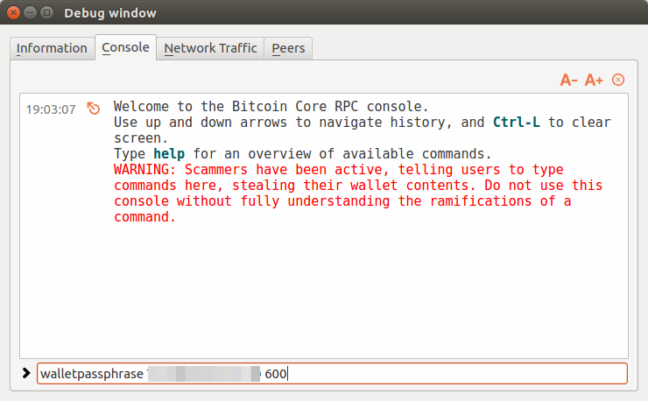 Step 10
Console output will be "null", which means your wallet is now unlocked and you can proceed to retrieve your privatekey. The console will not show your passphrase with the output.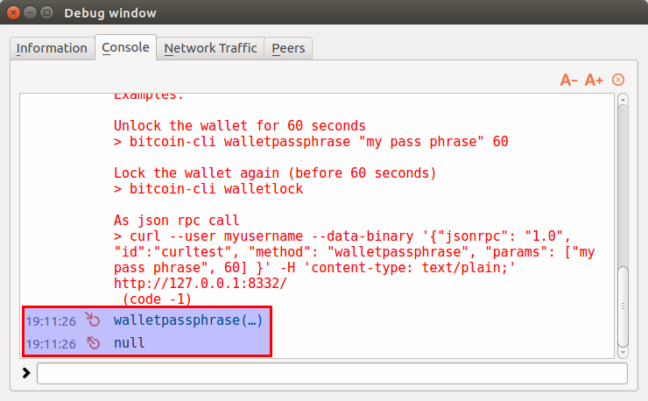 Step 11
Type "dumpprivkey YOUR_BTC_ADDRESS" and hit enter.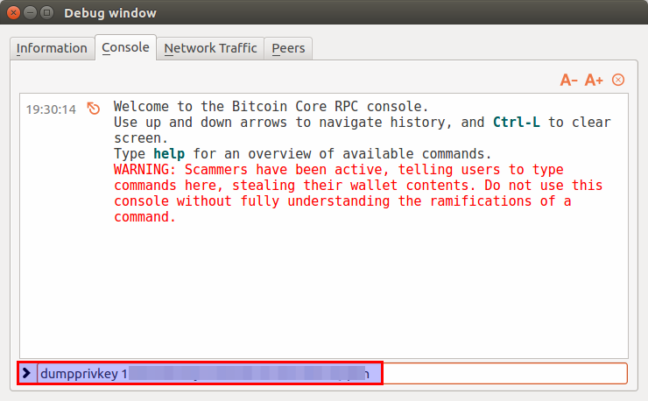 Step 12
Copy your private key, we will need it to login to BarterDEX to send your BTG to the BTG address we saved in Step 6. You can now close your Bitcoin app.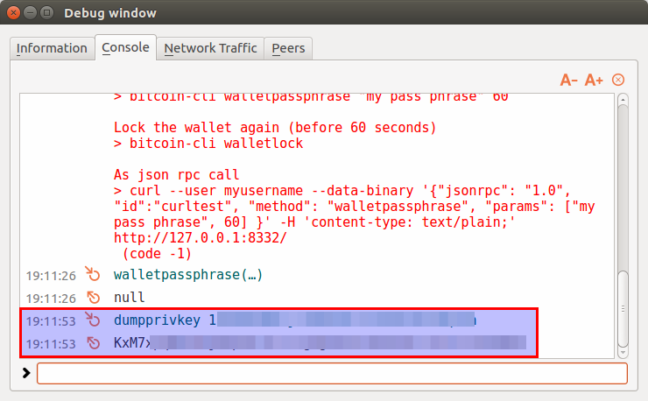 Step 13
Start BarterDEX again. Use your Bitcoin private key inside the text box and press "Login". After login please follow Step 3, 4 & 5 to activate BTG.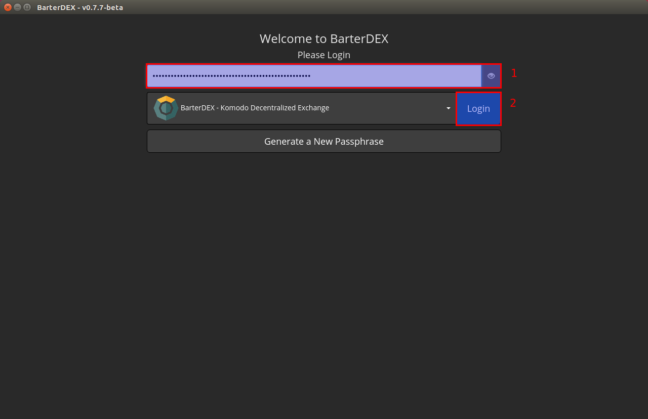 Step 14
Click on the green "Send" button to claim your BTG.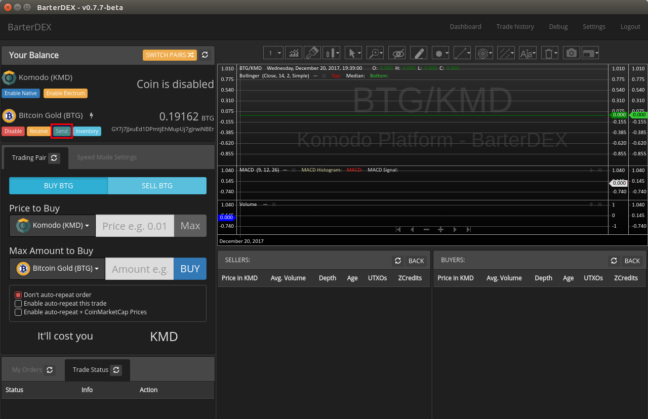 Step 15
Insert the BTG address you got from Step 6, enter 0.1% of your full amount, tick the check box to subtract tx fees from the sending amount and click on "Send Transaction". Follow this step again with the full amount of your balance this time. This way, all your BTG will be claimed and you will have a pair of deposit which is requires for BarterDEX trading.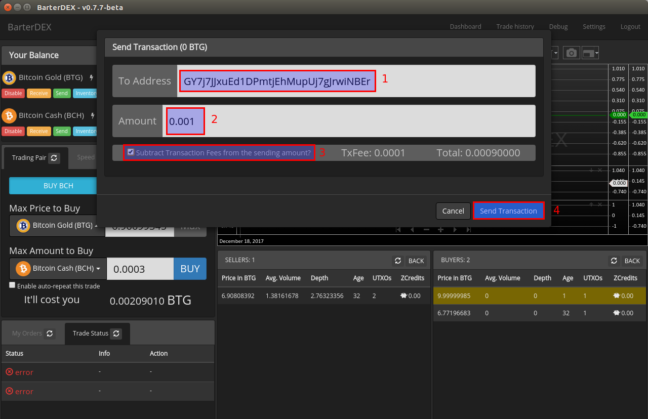 Step 16
You will be presented with a txid, once the claim is done. Press "OK". Now, you can close the BarterDEX app.


Step 17
Start the BarterDEX app again and use the seed passphrase we created at Step 2 to login to BarterDEX.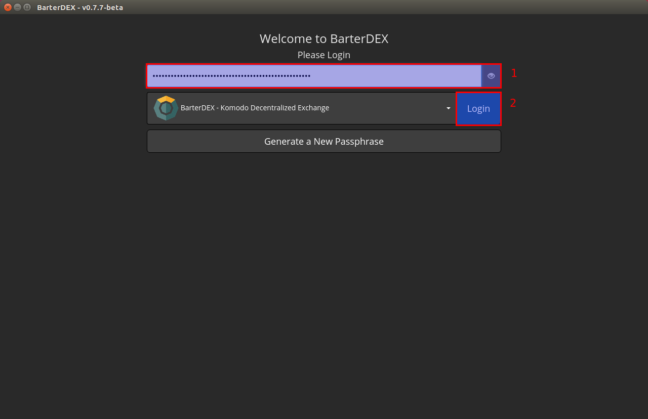 Step 18
Add BCH & BTG in electrum mode. Check Step 4 on how to add coins on electrum mode in BarterDEX. And, click on exchange.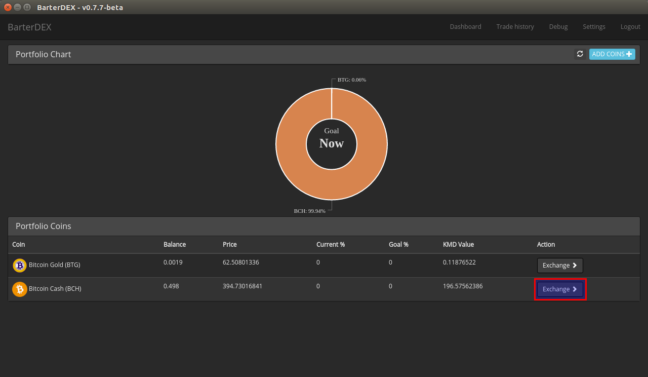 Step 19
Select BTG/BCH market. Enter the price and amount to buy and press "BUY" and wait for your swap to complete!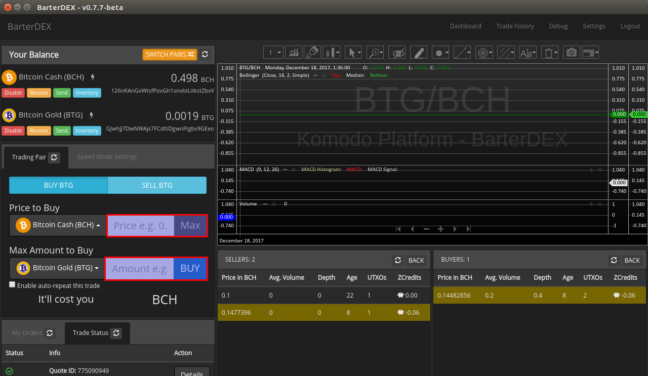 Additional Step for MacOS
You should allow app from 3rd party developers first, otherwise MacOS will not let you run the BarterDEX app. Courtesy of @dukeleto from the slack for pointing this out.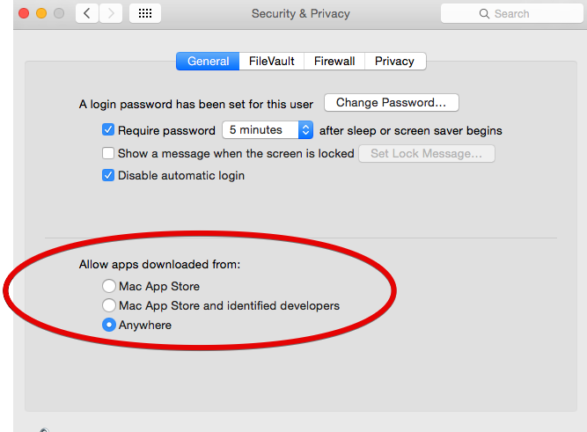 If your swap has gone through, congratulations! You have just done your first Atomic Swap!
Note: BarterDEX doesn't store your private key or funds. We are taking the advantages of the wallet features of BarterDEX to claim BTG in a painless way using the electrum mode. Keep your seed passphrase safe. Your passphrase will always show the same smartaddress.