If you are in market for a budget friendly Windows tablet, look no further, Alcatel has 1 in their sleeves for you. Alcatel Plus 10, a 10″ HD screen tablet with 4G LTE keyboard makes it a very lightweight budget friendly Windows 10 tablet. The tablet comes with a Quad-core Intel Atom processor, 2GB RAM, 32GB internal storage with up to 64GB expandable with a microSD card. The main back camera 5MP and front camera is 2MP. The design is sleek and feels solid in hand.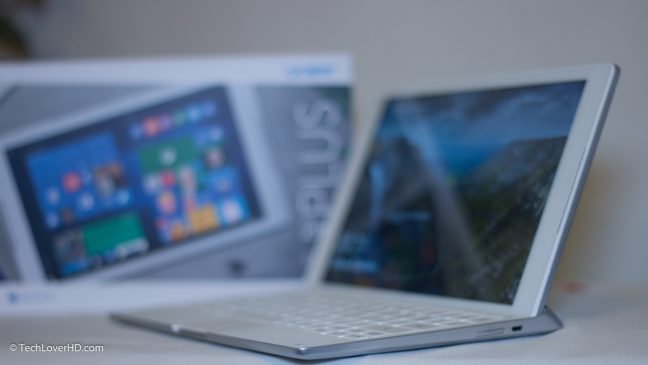 The keyboard comes with a touchpad and holds the tablet securely. There is no extra setup needed to make the keyboard work with the tablet. Just put it on, the connectors will take care of everything.
Here is an unboxing & overview video that I've done by myself for your viewing pleasure. Don't forget to subscribe for the channel for more videos like this.
If you want to use the internet on the go, there is a SIM card slot on the right side of the keyboard. Just insert a SIM card in there which has internet connection. The keyboard will now work as a WiFi hotspot, you can connect up to 15 devices and share the internet connection.
Where to buy?
At the moment, Amazon is not offering them officially. In the UK O2 is offering them on monthly plan and on Pay-As-You-Go (PAYG). Check prices for different retailers offering Alcatel Plus 10
Get more information from Alcatel's website.