Today Google Glass received official Twitter, Facebook & CNN app from 3 companies. These apps brings you native support for the Glass and exploring whole world with your Glass.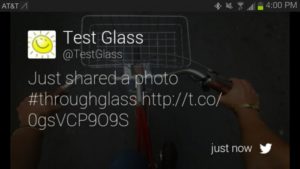 Twitter in their blog today announced the most wanted app for Google Glass, on the second day of Google I/O 2013, making it easy for you to share photos and connect to people. Using Twitter on your Google Glass you can upload a picture to Twitter any time and let your follower know that you just shared something by tweeting, the software also include a hash-tag #throughglass to your tweet. You also can do all your Twitter activities from your Google Glass, lots of Glass users have waited patiently to get this app, since Google started distribution the Glass among Developers, Celebrities & Press. Exclusively you can turn on notifications for your tweets you want to read, selected people you follow.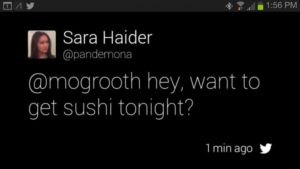 If you are a Google Glass user and want to use Twitter on your Glass, just visit google.com/myglass and turn on Twitter from there. Fantastic now you can use Twitter on your Glass and share & stay connected with your friends.
Facebook also built an app for Glass and released it today, allows you to upload photos from your Google Glass directly and share it on your timeline. Optionally, you can add your picture's description by just saying what you want to add, the app will do your job perfectly. For Facebook this is the first step of exploring Facebook experience on different devices and platforms. Facebook is preety excited about it. If you want to know more simply visit facebook.com/help/googleglass and of course you can download the app from your Glass account but first you need to enable Facebook from your MyGlass page.
CNN also created an app for Google Glass and its now ready for public use. We can imagine a lot new app trying to come out for the Glass. This is really a nice and interesting platform to work with.
Google Glass is still not ready for public, according to Google co-founder Sergey Brin the availability and pricing of Google Glass will be announced by the end of this year. Only a limited number of people got Google Glass at the moment and using Glass Explorer edition. We can hope if Google reduce the price a bit when they will announce it for public as I want to get one. To be honest, $1500 is bit much for me which is around £975 here in UK, but hey, this is a must have cool gadget not all about money. :D