The rumoured Samsung Galaxy S4 Zoom camera smartphone is not rumoured anymore. It's running in the wild and this is real. These are the first pictures of Samsung Galaxy S4 Zoom with a built-in 16 MP point-and-shoot camera which we posted here about the rumoured Galaxy S4 Zoom. The website TechTastic posted these pictures for public.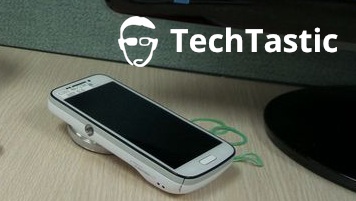 This camera phone was rumoured for a while. Sammobile brought us a nice picture on Friday of this Galaxy S4 Zoom. Compared to the size of the Samsung Galaxy S4 this is smaller but more thicker as it contains the camera module with zoom panel. This Samsung Galaxy S4 Zoom will be announced officially at Samsung's Première London event on June 20th, less than two weeks away. Samsung will also officially unveil the Galaxy S4 Active, S4 Mini and the new Galaxy Tab 3.
The Samsung Galaxy S4 Zoom is featuring a 4.3″ qHD sAMOLED display with a dual-core 1.6 GHz processor. A massive 16 megapixel camera with optical zoom. Found 8 GB internal memory running on this phone with the ability to expand it upto 64 GB.
Equipped with Wi-Fi 802.11 a/b/g/n, Bluetooth 4.0 LE, A-GPS and various sensors. All of them are running on Android 4.2.2 Jelly Bean. Of course it will be coming with Samsung's favourite TouchWiz Nature UX user interface (UI).
This is going to be a great success for Samsung as there are no other camera-smartphone hybrid from any other company at the moment. They are the market leader for so many parts and products. There might be a second generation of Galaxy Camera on the works with 20 mega pixel camera.
What do you think about the phone? Is it tempting enough to get one? Leave us a comment.
[Thanks to 
TechTastic
 for posting this nice pictures]