You know how it feels if you ever lose or forget your pattern lock or PIN code to unlock your Android phones. Pattern lock is a really nice security measure in Android and plenty of users like it. There are different ways to unlock the lock screen in Android. If you ever forget your pass-code or the pattern lock gesture, now there is a way of screen lock bypass, with just an SMS.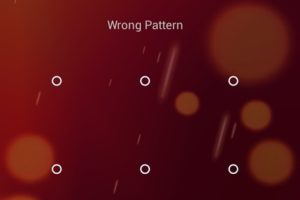 Yep, you heard it right, you need SMS Bypass app for Android developed by XDA Senior Member mb-14. You don't need to reset your whole phone and wipe your data. They can stay safe with this app.
Screen Lock Bypass on Android – What's needed?
The first and foremost thing you need to have is ROOT permission
Android smartphone running Android 2.2+
SMS Bypass app
One SMS containing a secret reset code
How does SMS Bypass work?
Install the app on your phone and open it. SMS Bypass app will ask for ROOT permission first. Allow it for always and allow full super user permission. Once the app starts check the tick box of "Enable remote password reset". It will enable "Change reset code". Click on it and you will be forwarded to a new page where you can put your secret password. But for that you need to input "Old secret code" which is "1234" by default. Then, in the next field input you new secret code and again to confirm. Click or touch "Save secret code". You are done! Your system is ready for remotely resetting your pattern lock or PIN code.
Now if you lose your pattern lock or PIN code or your friend temper with your phone and can not unlock the lock screen, you can use the lock screen bypass trick with SMS Bypass. Take another phone and send an SMS to your phone with the secret code. The format of the SMS is "your_secret_code reset" [e.g.: based on the default password "1234 reset"]Once your phone received the secret code followed by a space then reset, it'll restart and reset the pattern lock gesture or lock code. After restarting your phone might show pattern lock screen to get in. Do not worry, try any random gesture and it will work smoothly. So, is it easy 'screen lock bypass' on Android? Unfortunately the developer of this app haven't uploaded it to the Google Play Store. If you want to get this app and want to future proof your phone to bypass the lock screen if you ever forget it grab it from the mb-14's thread on XDA Developers forum with more info.