Lenovo Yoga 8″ Android tablet selling now only for £169.99. This is the cheapest price for this fantastic 8 inch tablet. Currys website listed the item £30 less than its regular price £199. John Lewis selling the same tablet for £199.95 for the WiFi version and £229.95 for the 3G version.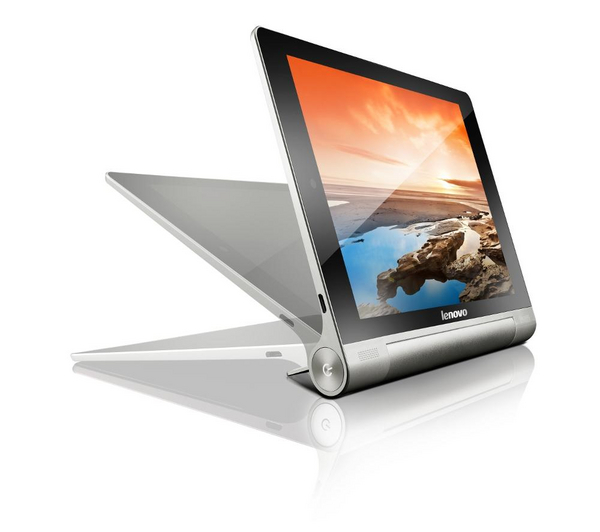 Lenovo Yoga 8 tablet runs on Android 4.2 Jelly Bean. Built with a 8″ (inch) IPS multi-touch display with the resolution of 1280×800. The tablet is running with 1.2 GHz quad-core MediaTek processor. 1 GB RAM and 16 GB storage. You can beef up storage with the microSD slot. Comes with 2 cameras. 5 MP at the back and 1.6 MP camera in the front of the tablet. 2 front facing Dolby Digital speakers are in the front for your music pleasure. The tablet is powered by a 6,000 mAh battery which can keep it up for about 18 hours long. Is it long enough for you?
Lenovo might not be a popular name to you, but their products are great. They bought the laptop section of IMB years ago. Since then, they were making nice laptops, phones and tablets. Most of them were sold in the Asia Pacific region.
Lenovo Yoga tablets are very nice and comfortable. A new idea about tablets perhaps. Day by day tablets are becoming more close to us. And, we are using them a lot, carrying them with us, using them anywhere. Lenovo Yoga tablets are built to use it the way you like it. The tablets comes with a rotating stand and a massive battery life.
The Yoga 8 tablet is equipped with Bluetooth 4.0, WiFi, 3G optional, micro USB port, headphone socket. The tablet also supports Wireless Display function. If you are buying the Lenovo Yoga 8 tablet from Currys, you will get a 1 year standard manufacturers warranty. John Lewis, on the other hand provides 2 year guarantee on this tablet. £169.99 is a bargain price for this Lenovo 8 inch tablet. It has some nice reviews too. A great buy if you are looking for an 8″ tablet.