The latest high-end smartphone LG G Flex comes with self healing back panel. The specs are nearly the same specs as LG G2 except the curved screen. The phone is already been out in some countries and some of us are waiting for it to be released in some countries. As, LG is not releasing the handset worldwide at the same time. The LG G Flex also supports LTE-A networks, which can offer upto 300MB internet speed.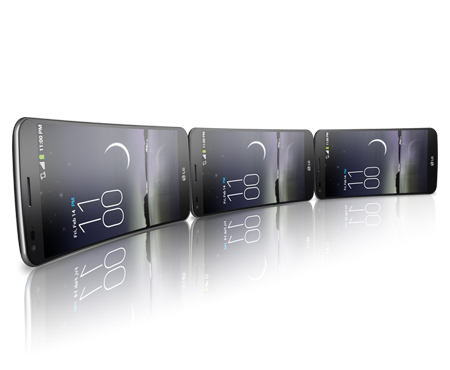 LG G Flex UK Release Date
LG G Flex UK release date set for February 1st. This is now confirmed until the latest news. The curved smartphone will be hitting the shelves of some European cities next month as well. At the moment LG G Flex smartphone available to buy in Korea, Hong Kong & Singapore. UK, Germany, France, Italy, Sweden and Austria will get LG G Flex next month.
LG G Flex Price
The pay as you go price for LG G Flex mobile phone can be around £600. This is now available to pre-order from Carphone Warehouse for a £52 monthly contract. EE, another 4G network operator in the UK said to have the phone for their customers. Tariff and other price plan not released yet. The post will be updated with the price and availability of LG G Flex smartphone for UK readers.
Where to buy?
The online retailers and shops who are selling LG G Flex will be listed here. You can visit the shops and make your purchase or pre-order from the retailer's website.
Amazon
You can get the curvy LG G Flex phone from Amazon web store. The phone is not listed there officially. Third party seller Rearth UK listed them for around £588.50 with free delivery.
Carphone Warehouse
Carphone Warehouse, another large online and high street retailer has listed the LG G Flex up for pre-order. The phone will be available for free from £52 monthly contract for 24 months.
N.B.: The LG G Flex UK release date is here. This post will be updated with new news and info when available. And, the cheaper prices and deals on G Flex phone. You can subscribe to receive updates and new post notifications. We do not spam your inbox.