Google released a brand new app, Google Camera this week for Android devices. This is a fresh new camera app from Google. The camera functionality is amazing and supports different picture modes. Still lack of few features, hopefully an update will make it better. The app will work on phones and tablets running Android 4.4 KitKat or higher.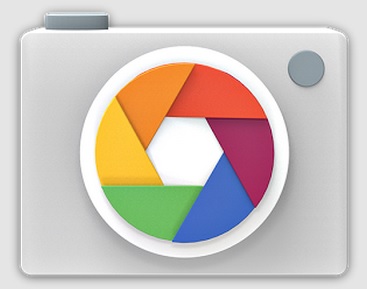 The Google Camera app supports taking picture, recording high quality video and great panoramas. Currently, you can take only 4:3 aspect ratio photos. I'm missing 16:9 aspect ratio for photos and videos. Photo Sphere is now available for everyone with Android KitKat running phone or tablet. Also supports taking HDR+ images. The new Lens Blur mode is really amazing. Here is a quick sample.

You can use a cool tool called "Depthy" to create 3D Parallax images from your Lens Blur photos.
How to use the Google Camera app?
It is easy to take picture with Google Camera app for Android. The interface is so easy to navigate, taking pictures or recording videos. You just need to select the mode and start tapping the shutter button.
If you want to change the mode and the settings, swipe from left to right. A menu of different modes, Photo Sphere, Panorama, Lens Blur, Camera & Video will appear at the left side of the screen, assuming the device is vertical. You can spot the little settings button at the bottom-right of the viewfinder.

The settings contain the quality and resolution of back and front camera. There are only three options for the back camera resolution. You can either choose 8.0 MP, 3.1 MP or 1.9 MP. You can also enable Save Location from the settings of Google Camera.
Download Google Camera
The official camera app from Google just released few days ago. The Google Camera APK included here. And, you need an Android 4.4+ running phone or tablet to use this app. The file name is com.android.camera2-21037130-v2.1.037 (1122348-30).apk and sizes 14.78 MB. You can download Google Camera app for Android from this Media Fire mirror.
You can get the Google Camera app from Play Store as well. Follow this link, if you are interested to download the camera app from the Play Store. Good luck taking nice pictures!