BitcoinDark, ticker symbol BTCD is the first true anonymous cryprocurrency in the entire universe. It is a community driven open source crypto which is gaining more acceptance over time. The coin started its journey on mid July. It was released as a Proof of Work (PoW) and Proof of Stake (PoS) coin. ~1.2 million coins mined during the PoW stage, now at PoS stage the holders will get 5% extra every year as stake and there is a total cap of 22 million coins. This will take a decade to generate that amount of coin. BTCD is here to stay in the market and the developers have long-term goals and unique features.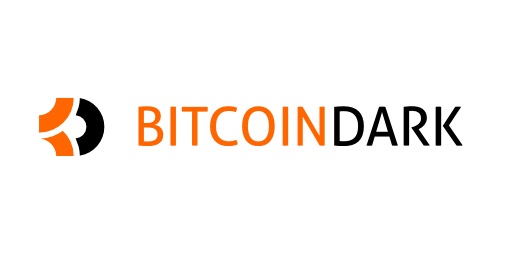 The coin became extremely popular during PoW. The total hash rate reached to 3 peta hash. A week after the release of BitcoinDark, a smart and ambitious C programmer known as JL777 came to help the coin as a volunteer. Thanks to the dev team working hard round the clock and close to release the beta version containing the new features. The BTCD is community is also smart and helpful with information and helping others. Lets get a small overview of the coin.
Teleport, Multigateway & Privacy
James aka jl777  is now the core dev of BTCD and will include Teleport technology to transfer coins to another user directly with their identity hidden and it will be in real-time. NXTprivacy asset will provide the required privacy. Basically, all BTCD nodes will act as privacy server. The BTCD core contains some NXT features like Multigateway (MGW), Asset Exchange (AE), InstantDEX and Privatebet. MGW will be used to teleport different coins instantly. So, not only BitcoinDark will be benefited from this but, BTC and other coins too.
Dividends
BTCD comes with 5% stake every year and coin age is 8 hours. If you keep your wallet open in your computer with internet connected, it will generate more over time. On top of that, all the technologies are being implemented, they will generate some revenue stream. Holders of BTCD will receive dividends in Bitcoin (BTC), the first crypto launched in 2009. This is really a great idea, and at my best knowledge no other alt coins are doing it.
Anonymous SuperNET Debit Card
If you know about Bitcoin, you know it is bit difficult to convert your coins to cash. SuperNET, a network to unite all unique featured cryptocurrency on the works. This will help BTCD, BTC and other coins to increase in value and make stronger. SuperNET will release Anonymous Debit Card, something like pre-pard MasterCard. You can shop online or withdraw cash from most of the ATM machines in the world. Of course, there will be no name in the card and you don't need to give your identity (an address is required to receive). The DEV team are planning to release the anon debit card during October 2014.
Market & Exchagne
BTCD currently traded on Bittrex, Bter, Poloniex, Cryptsy and Crypto-trade exchanges. Since launch the price is increasing steadily and more users are buying in. The coin is still undervalued, compared to the features will be added. Currently the coin has ~$8 million market capital in coinmarketcap.com.
This is just the beginning of next generation crypto 2.0. If you are interested in more info about BTCD and to download the wallet, visit the official bitcointalk thread or the official website http://www.bitcoindark.com/.
The GitHub repo for BitcoinDark is https://github.com/laowais/bitcoindark. All of James' work can be found here https://github.com/jl777/libjl777. This is a great development work in alt coins history, something really cool to keep your eyes on the project.