Odin mode is important to flash or reinstall a firmware on Samsung devices. You can resolve any OS related issue on your phone or tablet. Entering into Odin mode easy by pressing the Volume key + Home + Power button combo. Then you can flash a relevant firmware for your device. Upon successful completion the device will restart.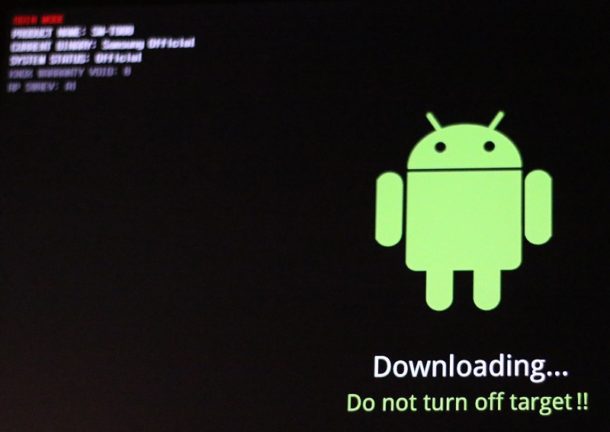 Sometimes your device may get stuck in Odin mode. It's easier to exit from Odin mode from a Samsung phone. You can press and hold the power button until your phone turns itself off or restarts. Alternatively you can remove the back cover and take off the battery.
However, those options did not work with Samsung Galaxy Tab S. Recently I experienced this issue and couldn't get out of Odin mode on a Samsung Galaxy Tab S 10.5. Holding the power button over a minute didn't help and battery is not removable. Didn't have access to my computer and needed to fix that. Below is the solution I got it restarted.
The simple and perhaps only solution to get out of Odin mode is by holding Home + Volume centre + Power button combo. Your Tab S will restart from Odin mode to normal.