WhatsApp v2.12.45 released in Play Store for Android devices. This time they included a great option, ability to backup and restore chats from Google Drive. Previously users had only option to take a local backup inside your device. I lost messages sometimes while switching devices. This solves all the backup and restore problems.
How to backup WhatsApp Chats to Google Drive?
You need to have WhatsApp v2.12.45 installed in your phone or tablet in order to do this and Google Drive. Go to your WhatsApp settings by tapping on the "three dots" from top right position and select "Settings". Select "Chat settings" > "Chat backup".

Tap on "Backup frequency" and it will open a new pop-up option. Select the option if you need daily, weekly or monthly backup. Then select the Gmail address of your Google Drive for WhatsApp chat backup.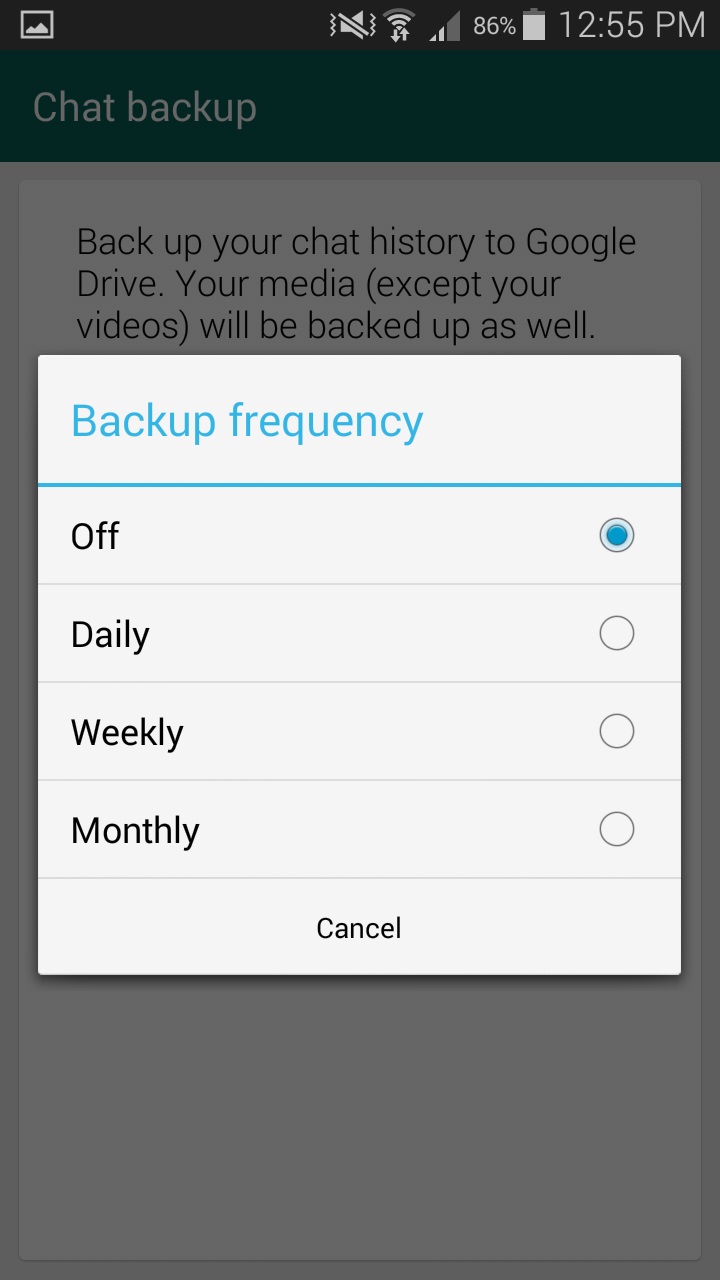 You can even set up if you want the backups to be done over Wi-Fi only or with mobile network too.
Optionally you can press "Back up now" from the "Chat backup" screen. It will create and backup chats at current state and your WhatsApp chats are safe in the cloud.
Download WhatsApp APK
The APK sizes 19.69 MB and will run on any Android devices running Android 2.3 (Eclair) or above. Download WhatsApp v2.12.45 APK from here.
Alternatively you can get it from Play Store with this link.