Introduction
Samsung Galaxy S6 & Galaxy S6 Edge are the most stunning smartphones ever existed on earth. I had the pleasure of using these two fastest phones for 5 weeks before it was released. The Galaxy S6 review is based on my daily use for the entire time as my main phone.
Design
The Galaxy S6 is made of metal and glass. Samsung used aircraft grade aluminium alloy (type 6013) for the body and protected with Gorilla Glass 4. Feels very premium  and light in hand. The volume up & down and power buttons are exactly where it should be in your hand. The speaker is at the bottom along with 3.5mm audio port with micro USB 2.0 port. On the S6 Edge the SIM slot is on the top rather than on the right side unlike the S6. The S6 is only 6.8mm thick and weights only 138 grams, S6 Edge is 7mm thick and bit light-weight at 132 grams.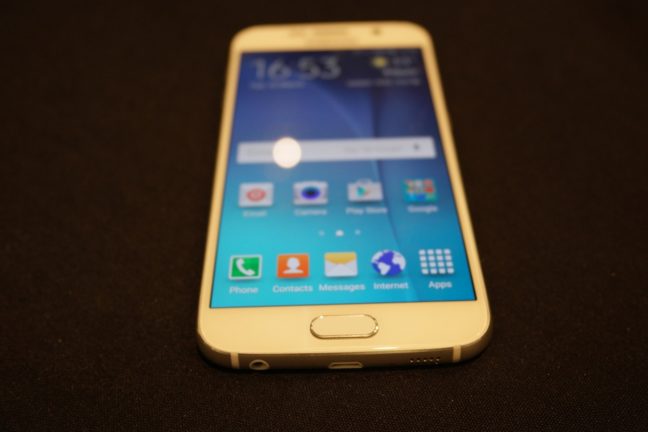 Samsung used a special film at the back of every device, which reflects light and shows different shades of color in different orientation. The black sapphire one looks like deep blue. The phones are available in Black, Gold & White. Blue and Green versions are coming soon. I loved using the phone everyday as my daily driver.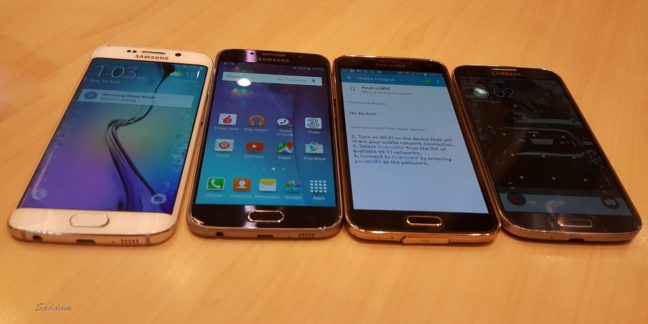 Display
The display in Galaxy S6 & S6 Edge are astonishing. They come with 5.1″ QHD Super AMOLED display with 577 pixels per inch (ppi), highest in the market. Delivers crystal clear viewing experience, even reading text or email or using your phone in bright sunlight in much easier.
The S6 Edge has both side curved display. And for that, you will get two special features that is introduced new in this phone. There are People's Edge & Edge Lighting. You can set up 5 favourite contacts and assign a unique color to each. If you have the device upside down and one of them calling, the same color will flash around the edges. You can either pick up the call by putting it in your ear or put your finger over the heart rate monitoring sensor to reject the call. You also have the option to include a personalised message while rejecting.
Also you can get news ticker, missed calls, message & email notifications on the edge screen. The night clock and weather feature is also available. Most of all you can decide whether left or right of the screen to display edge features.
Camera
Galaxy S6 comes with 16 MP rear and 5 MP front camera. Both of them has really wide aperture f/1.9 and real-time HDR. The f/1.0 lens allows more light to come in to the sensor. Low-light condition, such as evening and night time it can take pictures never taken before with a mobile camera. The back camera also equipped with OIS (Optical Image Stabilisation) and will correct the camera shake and will deliver blurry free images. The back camera also records UHD 2160p video while the front one does up-to QHD 1440p video.
Here are some images taken with the Galaxy S6 Camera. To see more, you can check my post Galaxy S6 Camera Sample Images and Videos.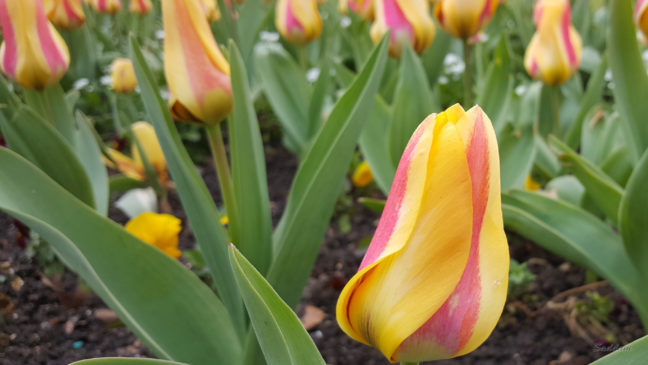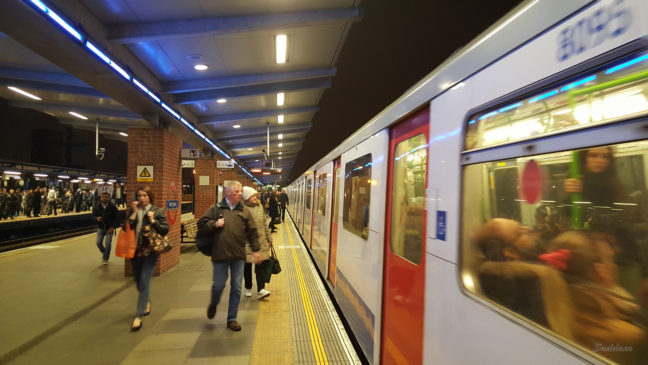 You can use video stabilization while recording Full HD videos. There is a new tracking auto-focus feature as well which will always keep your subject in focus as they are moving along.
Apart from reading and writing, photography is my another hobby. I like to take pictures if I see anything interesting around me. I used to carry my Samsung NX1 or Canon 70D all the time with me. After I got the Galaxy S6 in my hand, always left my heavy cameras at home. And took some great shots around London. You can find all of them in this Flickr Gallery.
I am amazed and surprised about the picture quality of the camera and the stunning pictures the cameras captures. You can see the clarity even when you zoom in. You can have access to the camera from any screen by double tapping the home button, opens up in 0.7 seconds. The camera also supports hand gesture and you can use voice commands to take pictures or record video. With the hand gesture you can show your palm to the camera and the camera detects and activates a 2 second timer and takes the picture.
Here is a slow motion record sample with the Galaxy S6.
Voice commands that you can use, "Cheese", "Smile", "Shoot" or "Record Video". All of them will activate and 2 second timer. You can can even take pictures by touching the heart rate monitoring sensor at the back or by pressing the volume buttons. You can change a lot of things from the camera settings menu.
Performance
Performance wise the devices are beasts and no other device existing in market can win against these. Made with the latest and best components. The whole experience will be new. I had basically lag free experience and NO force close or freeze issue whatsoever. And the phones performed very fast either I'm playing games or using any app.
The Galaxy S6 & Galaxy S6 Edge comes with the latest and best technology. Samsung used their own 14nm Exynos 7420 64-bit Octa-core processor (2.1 GHz quad-core + 1.5 Ghz quad-core) which offers 20% more performance and 35% battery saving. Android 5.0.2 Lollipop has native 64-bit support and thus it performs smooth in every operation.
Also the devices are packed with LPDDR4 3 GB RAM which offers ~77% more performance while consuming low-energy. This is a significant improvement on mobile RAM. LG and Apple already signed up a multi-billion dollar contract to use take and use this RAM in their upcoming G4 and iPhone 6S respectively.
The internal storage is also ultra-fast. Samsung used UFS 2.0 type storage which offers faster read and write speed. They are offering 32/64/128 GB storage options and on top of that 100 GB Microsoft OneDrive cloud storage for free for 2 years. Plus you can get additional 15 GB if you turn on your camera upload, makes a total of 115 GB.
Battery
The Galaxy S6 has 2,550 mAh battery and S6 Edge has 2,600 mAh non-removable battery. Battery life is quiet good and might vary user to user. The phones are equipped with universal wireless charging tech. All you need is just a wireless charging pad. You can charge your phone with any existing pad on earth. By the end of this year most of the places in the world will have wireless charging facility.
I used them in Moorgate Starbucks & EE shop in Cheapside in Central London and charged my phone. Wireless charging takes bit longer time to charge rather than the supplied adaptive fast charger.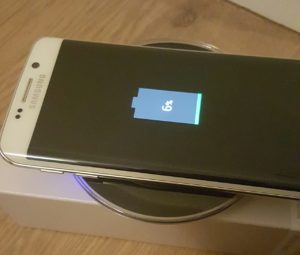 From 0 to 100% it takes 80 minutes to charge from the mains using the supplied charger. Amazing thing is 10 minutes of mains charge will give you 4 hours of standard usage or 2 hours of HD video playback. And the phones are really smart and recognizes what type of charger you are using. i.e.: Fast charging, Cable charging or Wireless charging and will tell you an estimated time to fully charge the device.
I've noticed playing games uses really less battery and GPS navigation on the other hand uses a lot of battery.
Things I liked
Superb camera quality, even in low-light
Fingerprint works like a charm, better than other Samsung devices
Fast performance
Feel of the devices
Amazing display
Thing I didn't like
They did not make it waterproof.
Would be the perfect phone with IP67. I know users have been asking a lot why no microSD slot and and why non-removable battery.
Honestly, I don't mind the missing microSD slot or non-removable battery, as I have a Nexus 5 too. It is only 16 GB and it does not have these options either, been using from the release date as my main device.
Conclusion
I really had amazing 5 weeks using them daily and taking pictures. Loved the performance and design of the phone. Feels perfect in hand and has some amazing features. If you already bought one or getting one soon, trust me, every piece of it, is worth of money.