Google Maps version 9.9.0 for Android is now out. One of the best free app for your navigation needs. Google has already been transforming all of their app to material designed. They have made a huge design improvement on this version,They have introduced translucent bar. Your maps viewing and navigation doesn't end on the top notification bar. You can now see until the end of the screen to the top. Notification panel becomes transparent. Check the image below for an idea what is new on this version.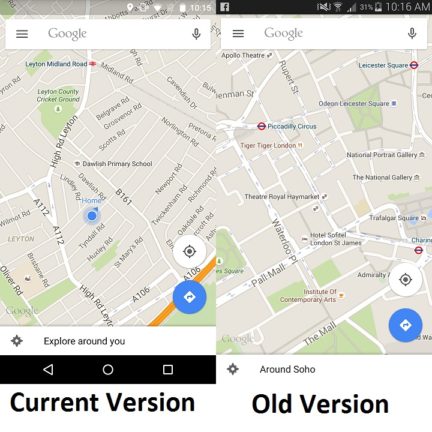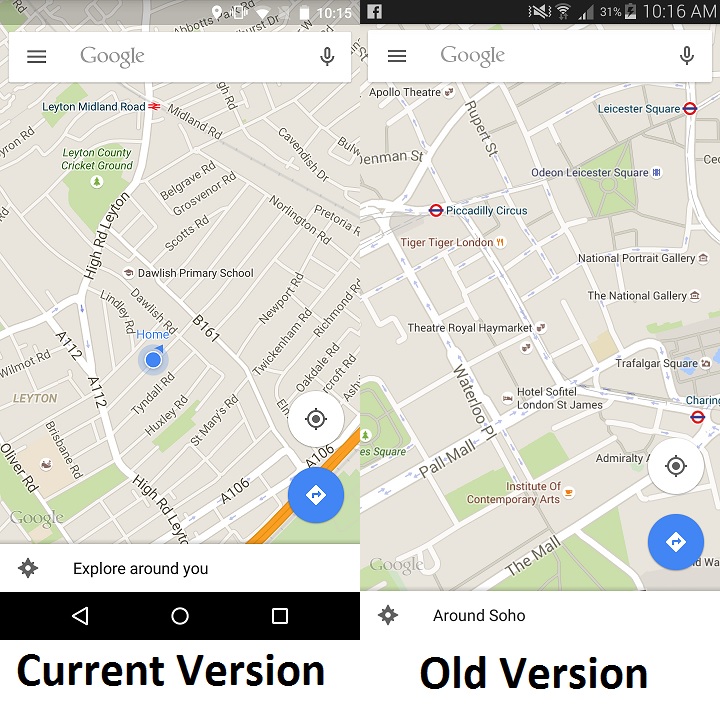 Google Maps for Android has a 4.3 star rating in Play Store. This rating is based on about 5 million responses. And you can find accurate maps of about 220 countries and territories. Also, the app provides you voice guided navigation for walking or driving. Another important thing is in some countries like UK, USA supports public transport as well.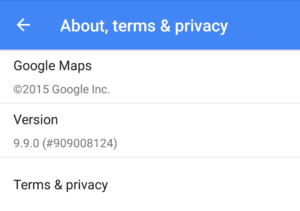 Google Maps 9.9.0 APK Download
This version of Google Maps 9.9 APK sizes only 19.38 MB and not available for some users yet in some countries. Download the Maps app from this link and install on your Android phone or tablet easily. Drive and walk safe in the streets.