Recently my broadband stopped working and I needed to get internet in my desktop to continue. I have unlimited 4G internet plan in my phone with tether (internet sharing) enabled. Android supports WiFi Hotspot functionality and can share internet via WiFi, even there are plenty of apps in Play Store. I have a strange problem with my PC's motherboard that it doesn't work well with any kind of USB WiFi dongles. Only way to get internet in my PC was, using a cable.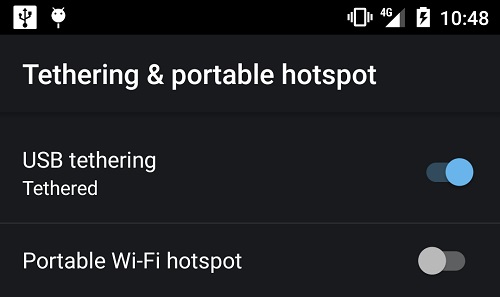 You can share your mobile internet via WiFi, Bluetooth or USB. Most of the rooted and non-rooted Android phones now comes with Portable Hotspot and Tethering option built-in. Some of them supports sharing your mobile's internet using all of them or supports only specific ways. I'm using AOSiP Android 5.1.1 on my Nexus 5 and it has all the ways to share internet. Also my Galaxy S5 Mini supports WiFi Hotspot and USB Tethering, but no bluetooth tethering support.
Steps to Share Internet via USB on Android
If you have been looking how to use your mobile internet on your PC via USB cable, follow the simple steps below. Make sure you have all the drivers installed. If you don't have the device driver installed, try searching "Universal Naked Driver for Android" and install it in your computer. The package has drivers for most of the Android phones.
Connect your phone via USB to your PC or laptop
Go to Settings > More> Tethering and portable hotspot (in some phones the tethering menu might be in different place, even on main screen, just have a look)
Switch on USB Tethering from the right (if you want to share via WiFi or bluetooth check the other options)
This will automatically connect your computer to the internet, takes just few moments to prepare the connection. And, the speed I'm getting is good enough for me.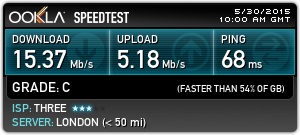 One small bit of issue, that it creates a new connection each time you connect your phone. It doesn't use the previous connection it created.