Google announced Nexus 5X along with Nexus 6P few days earlier. The original Nexus 5 launched 2 years ago and last year they released Nexus 6. But this year instead of launching a new device Google is refreshing the specs of their older device. The Google Nexus 5X comes with a quite-alright specification with fingerprint scanner, USB type-C port and a bit better specs than Nexus 5. Read along the post to know what is the difference between Google Nexus 5X and Nexus 5. Both of the phones were made by LG.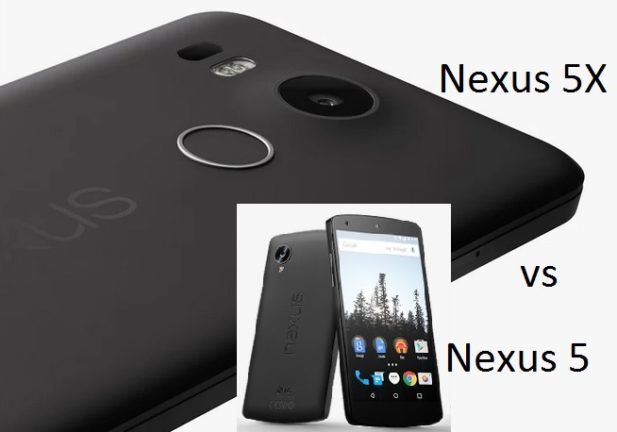 Design
The design of the new phone has changed a lot. Front now has different design with a front facing speaker. The new fingerprint scanner placed at the back of the phone. Camera position has changed as well and accommodated the laser autofocus sensor and dual LED flash. The Power / Screen on-off and volume buttons are all now on right side of the Nexus 5X. The size is slightly bigger than Nexus 5 and bit slimmer too. The Nexus 5X sizes 147 x 72.6 x 7.9 mm where Nexus 5 is 137.9 x 69.2 x 8.6 mm. Nexus 5X weights 136g, which is only 6 grams more than its predecessor.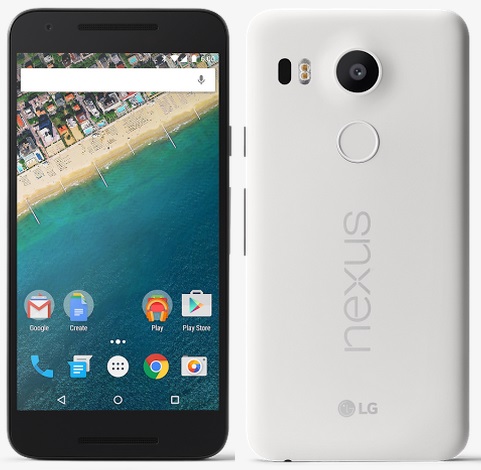 Display
Nexus 5X has slightly bigger display of 5.2″ than 4.95″ on Nexus 5. Both of the phone has Full HD 1920 x 1080 resolution display but Nexus 5X has ~423 ppi and the old Nexus 5 has ~445 ppi which wouldn't make much of an issue. Still using Gorilla Glass 3 as the Nexus 5 but there is new version of Gorilla Glass available in the market.
Camera
There is a big progress from Nexus 5 to a 12 MP camera rather than 8MP and the front camera upped to 5MP where its 1.3MP on the Nexus 5. Now it is capable of recording 4K UHD video. Google put there an f/2.0 lens where other device manufacturers are putting a 16MP f/1.9 or f/1.8 camera sensors into the phones for better quality pictures, even in low light. Another down part, they didn't put Optical Image Stabilization (OIS) on the camera.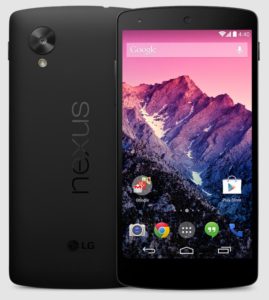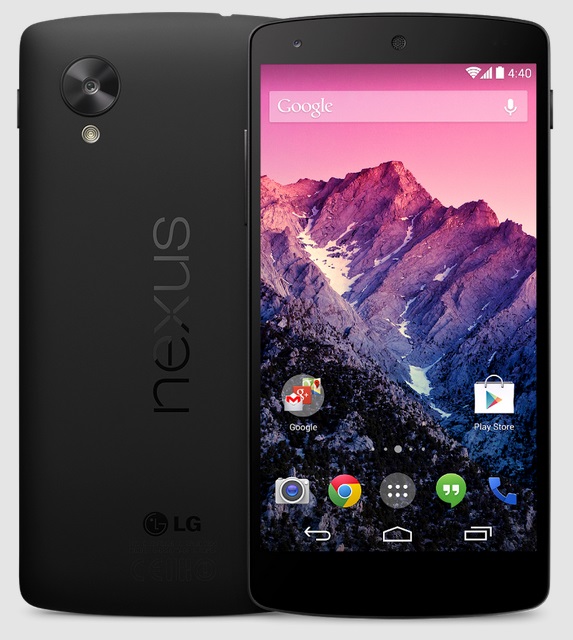 Processor
It was a quad-core processor inside the original Nexus 5. The Nexus 5X has an 64-bit hexa-core Snapdragon 808 processor. More processing power than its predecessor.
Memory
Seems like there are no changes for the internal memory and RAM. Google still offering new phone with 16/32 GB internal storage and 2 GB RAM installed.
Network & Communication
Nexus 5X supports more network bands and which covers a lot of networks worldwide. They also upgraded the LTE to Cat6 (category 6 which offers 300MB downlink and 50MB uplink), Nexus 5 launched with LTE Cat4. This is the first Nexus phone to come with USB Type-C for charging and fast data transfer.
Battery
Nexus 5X built with 2700 mAh battery which is 400 mAh more than the original Nexus 5. This should keep you up for a bit longer. Shame that Google didn't put the wireless charging in their new refreshed version of the phone, where the older one has it. They also introduced fast charging. 10 minutes of charge will give you about 3.8 hours of normal usage.
Operating System
The Nexus 5 launched with Android 4.4 KitKat and the Nexus 5X launching with the latest Android 6.0 Marshmallow.
Conclusion
Nexus 5X has bit better specs than Nexus 5. Google probably could give much better spec upgrade. For the full Nexus 5X specification check this page and this page for Nexus 5 specification. There are plenty of new software features and updates which are not covered in this article. Mostly the hardware part has been compared.