Samsung Galaxy S6 and S6 Edge released with an amazing 16MP f/1.8 camera at the back. But, this phones came with two different camera sensor. One is made by Sony and the other one is by Samsung themselves. Both of them are nearly the same in real life, most of us even wouldn't notice the difference much. Both of the sensors captures vibrant images and videos, check out the beautiful images captured with my Galaxy S6 in the early days.


I tried to find out which camera sensor my S6 Edge came with, and it wasn't easy. I tried some codes, but didn't show anything at all, perhaps the code was carrier specific or for the versions that works with. Finally found an app called AIDA64. The app is free in Play Store and shows you almost all technical details about your device.
Install the app in your phone from Play Store and open it.
Click on Device
If the Camera ID field says SONY_IMX420 then the camera sensor is from Sony, or if it starts with SLSI then it is ISOCELL by Samsung.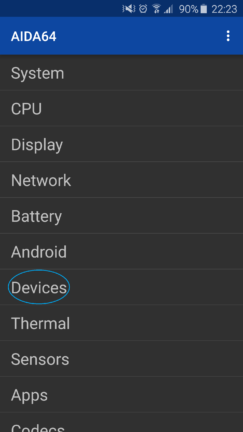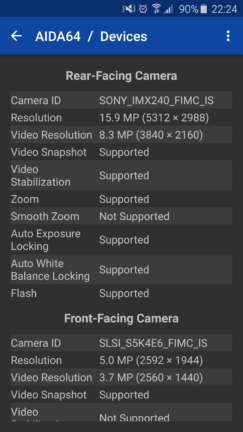 As from the above image, my S6 Edge 32GB Black one came with Sony IMX240 at the back and Samsung ISOCELL on the front. I guess front camera on both of the devices were produces by Samsung. This is the safest and easiest way to know if your S6 / S6 Edge came with Sony IMX240 or Samsung ISOCELL sensor.
Don't forget to subscribe to get the latest posts in your inbox.