This is a flash deal for the Xiaomi Mi Band 1S with Heart Rate sensor for £11.54 with worldwide free delivery by GearBest for the next 23 hours (43% off). Regular price is about £20 and above anywhere else. The original Mi Band 2 does not have the heart rate sensor and goes on sale at the same price. There are only 1,200 pieces left for this flash deal and selling like crazy. Grab your piece before they finish. The product has a 4.9 out of 5 rating by over 1,400 customer reviews.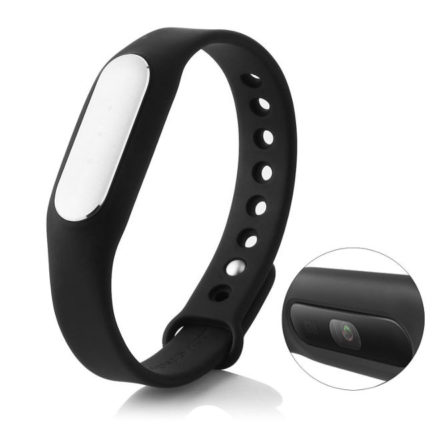 Xiaomi, a very fast growing Chinese company has plenty of cool products in their sleeve. They release good quality product at a very cheap and competitive price.
What is Xiaomi Mi Band 1S?
The Xiaomi Mi Band 1S is a smart wristband which tracks your everyday activity, alert you for calls and helps you keep up a healthy, sporty and fit life. Paired via Bluetooth 4.0 with an Android or iPhone collecting your heart rate in real-time, steps taken, distance, calories burned, tracks sleep, wakes you up gently when you need to. And, with one full charge it can run for 10 days, no need to charge often. The counterpart smartphone app shows you beautiful, useful graphs and data that matters most to you.
The smartband made with Aluminium Magnesium Alloy and IP67 rated, which means the band is water and dust resistant. Mi Band 1S works with any Android phones running version 4.4 KitKat or above and iPhones running iOS 7.0 or above, making the device compatible with a huge range of devices.