Tablet, a most essential tech gadget in our everyday life. It's light, slim and smaller than a laptop and easily transportable. This is a need of the modern world. Things you should know before buying a tablet is here you can read ahead and set your mind.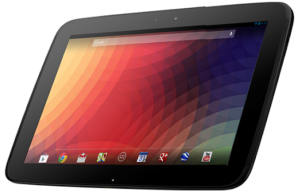 Everybody want to buy a tablet or maybe thinking to buy it now. There are plenty of tablets in the market now. All of them are different from each other. Either by brand name, specification or region. Some of them are from well known brand some of them not. Some of them are expensive, some are cheap.
1. Screen size, material and resolution
2. Design & Color
3. Processor, GPU and ram
4. Storage
5. Battery life
6. Brand and warranty
7. I/O ports & Connectivity
More I'll be going through all the items with a brief description of each of the points. You can prioritize them as you need, feel free.
1. Screen Size, Material & Resolution: This is another most important thing you have to decide. You have a choice from 7-inch to 10-inch. The touch screen is where you interact with the tablet and gives you the visual output. There are plenty different kind of screens. TFT touch capacitive, Touch resistive, LCD, LED, AMOLED, IPS, Retina. LED, AMOLED, IPS & Retina display gives you the best quality pictures. You also need to check the resolution and PPI (pixels per inch). Now there are Full HD displays available. Viewing angle is another important thing fire displays, don't forget that. It does affect when watching your screen from different angle.
2. Design & Color: All depends on your choice and personality or for what reason you are using it. I like plain or shades of black.
3. Processor & RAM GPU: This part is another most important part where you choose the speed of your tablet. Do you want a slow tab? I don't think so. In the market now thre are Quad-core and Octa-core processors to boost up your tablet. I would not prefer to buy a single core tablet. The minimum should be dual-core. It is better to go for a quad-core one as you don't want to change your tab quite soon. In near future people will prefer to have an Octa-core tablet as it will give a user its maximum performance using its 8 core processing power. If you are looking for a cheap tablet maybe a dual-core 1.5-1.6 GHz is the best choice for an entry to mid range tablet.
GPU comes built-in which you really can't update but it is nice to know which graphics processor is the tablet running. NVIDIA makes nice GPU. If you want to choose a GPU you should choose a minimum of quad-core GPU.
RAM is another most important part for computing. 1GB RAM is very popular but being old now. Its time for 2 GB RAM as it makes your tab using experience faster and smoother.
4. Storage: Another Important thing. Do you watch lots of movies? Listen to music? Need more space. Most of the tablets now come with 8GB/16GB/32GB on-board storage and additional storage expandability via a micro SD cards. Some of them supports upto 32GB and some supports upto 64GB extra storage. Even on some of the tablets you can use your flash drive to transfer files on-the-go.
5. Battery: Now, how long do you want to use your tablet without needing any charge. Some gives you around 5-6 hours of battery life after one full charge. It actually depends how much you are using it and using what. Basically tablet comes with a minimum of 3000 mAh battery which is really not good for heavy using. If you are using your tablet for web browsing, if you are using video and audio, if you want to play games and for heavy using you should pick up a tablet with some nice battery life.
6. Brand and warranty: Everybody lives brand products but some of the brand products are more expensive. Some of the made in China tablets are cheap and they are non branded. But with quality and reliability I didn't find any problem using one, Ainol Novo 7. I used it for more than a year without any problem. Just to let you know that all the nice tablets are made in China, example iPad. I would prefer a non branded tablet with a nice specification.
7. I/O ports & Connectivity: This is where you check for how many input and output ports it has got. Some tablet witha full size USB port, some comes with micro USB port. It might come with a full size HDMI port some with micro HDMI port so you can connect your tab with big screen HD TVs or to an external monitor. Some of them doesn't have any HDMI port. If your ROM support MHL you can buy a MHL converter cable and watch or play on big screens. Speaker, Microphone built-in or not. How many cameras and their resolution. For Skype video calling you need a front facing Camera and built-in Microphone. Wi-Fi support, Bluetooth, 3G support built-in or using external 3g dongles you get the Internet connection.
And if you are choosing an Android Tablet you will get more support and functionality from your tablet. So, these are the things you should know before buying a tablet or if you have more preferences you are welcome to check.