Root your PiPO M9 3G tablet and install rooted ROM the easiest way. My PiPo M9 3G 10 inch tablet arrived yesterday by post from from Singapore. It came with pre-installed Android 4.2.2 Jelly Bean version. The tablet didn't come rooted. There's so much possibility in this fast quad-core tablet if you can root it. I'm not a developer, but a power user with root.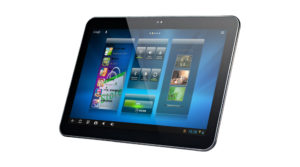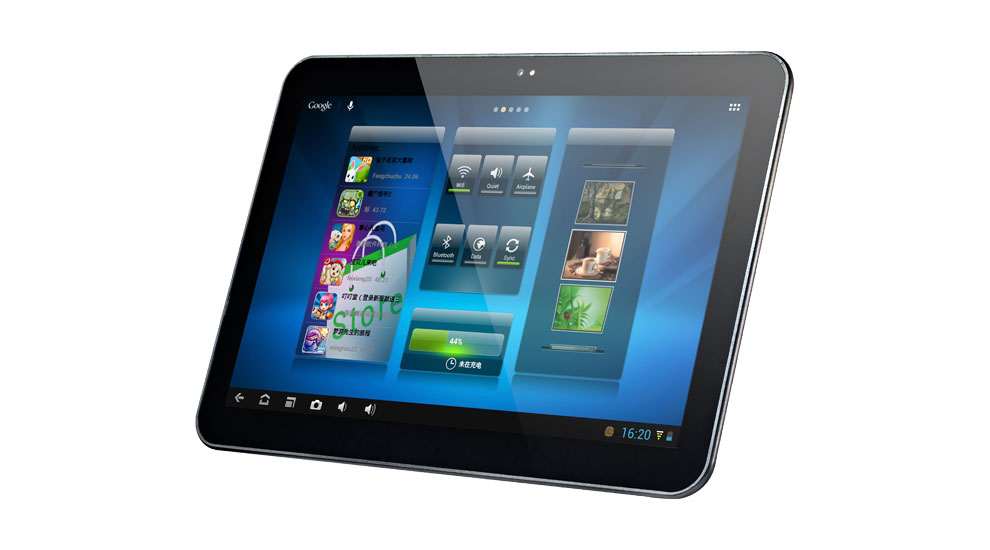 So, I started looking how to root the tablet and install a custom MOD my tablet. Went through a lot of things until today. Finally an hour ago I finished rooting my tablet, after trying a lot different guides, tutorials. If you are as lucky as me you might have to handle some trouble to get the drivers working with your PC. I couldn't install all the drivers of PiPO M9 3G tablet on my Dell Studio XPS running Windows 7. But I managed to get root on tablet. You can ignore it but no adb access on my one now which I don't mind at the moment.
If you follow the steps below to root your tablet and install a rooted Android 4.2.2 Jelly Bean ROM, end of this post you will get yourself a rooted and powerful Android tablet running the latest Android version. Here you will get the links and resources to root your PiPO M9 3G new version of pcb 10.1 inch tablet.
[Before you proceed more, just to let you know that I'm not responsible for your device whatever happens. You are responsible for your device. I did on my one and everything went OK. Hope, so is yours. All the credit goes to the Developers and Google]
Root Your PiPO M9 3G Tablet – Prepare and Download
We will be using Pipo M9 Max 4.2.2 RileyROM 1.5, comes with everything in a zip file. You can download it from their site or from this mirror. If you have any other model of PiPO M9 still you can download it from there. The developer Randy from Freaktab has built ROM for only Wi-Fi and built-in 3G and Wi-Fi version of PiPO M9 3G WCDMA version. Download as your tablet's version. Remember, this is for the new pcb board, will not work with the old one. You will be needing the drivers. Grab the RK3188 PiPO M9 3G USB Driver from here, will work with Rockchip 3188 devices.
Update 27/06/13: Riley ROM v1.6 for this tablet is here. The instructions remain the same as this.
Now create a new folder and put both of the downloaded zip files in the same folder. Extract them, so, you will get RK3188 Driver for the drivers and another one for the ROM and tools to finish our job. Inside the RileyROM_1.5 folder you will get a file named RKAndroidTool.exe which is the main flasher file along with few other files and folders.
Root Your PiPO M9 3G Tablet – Install Driver, Rooted ROM and CWM Recovery
Turn your tablet off and make sure it has got 75% minimum charge
Connect your charger with your tablet
Run RKANdroidTool.exe file with admin right. It'll show a message "No Found RKAndroid rock usb"
Connect the micro USB cable to the tablet and the other part with your computer
Press and hold the Esc key at the top right corner and click the reset button at the rear, on top of the LED light. A pin would do the job nicely.
Wait for the new hardware found sound from your computer and release the Esc key
Your computer will now install the drivers for your PiPO M9 3G tablet. You can do it manually browsing the files from the extracted folder as your OS.
The 1st button will turn Green after the 900SuperSupport ROM Flash Tool finds your tablet.
Check the Loader tick box at the top and click Flash ROM (This will erase all your files and install a new fresh Android 4.2.2 ROM with root)
Once done wait for few minutes for the installation and the tablet will reboot to CWM Recovery. Select Reboot System Now and wait for few minutes to boot up properly.
How to use CWM Recovery on PiPO M9 3G?
To Navigate swipe your finger up or down, Swipe left to select and swipe right to go back. To know more about the recovery on your device visit http://androtab.info/clockworkmod/rockchip/ for more info.
Post Installation Work for Rooted PiPO M9 3G
Once your system is booted up you now have the latest build of Android in your Tablet. Go to settings menu. Click storage, it will show your the internal storage details and the NAND Flash drive will show as corrupted. Don't worry, you just need to Format it and it'll start working. After the format it'll show your 12.09 GB flash memory space.
Connect to Wi-Fi network or continue using 3G connection if you already inserted the SIM card before turning on the tablet. Do not insert your SIM into the slot while the tablet is on it will not work.
Sign-in to your Gmail account then go to Play Store. For the latest Google Play Store apk visit this page and instructions on installing it. Download SuperSU from Google Play Store. Read this post if you want to know how to use Google Play Store.
Now you will have the super user binaries installed in your rooted tablet. Enjoy the fresh Android 4.2.2 Jelly Bean experience on your tablet.

If you want to know more or want to ask a question feel free to leave a reply. I'll respond as soon as I can. Posts about how to mods & tweaks and a review about the PiPO M9 3G are on the way.