Today Google made available the Chromecast app for UK users in Google Play store. The app was only available for USA ever since the device was launched. Today Google let the Chromecast app to be downloaded and installed across Android devices in the UK. Installed the official Chromecast app from Google Play on my Nexus.
Google didn't let the Chromecast to be sold outside of USA. But with a recent glitch with Amazon Global Shipping, consumers outside of US could order their unit from Amazon USA. Amazon managed to seal the loophole though. I ordered one from UK and arrived two days ago. Nice little device for my TV.
Does Google wants to sell the Chromecast from the Play Store in the UK? Does this app hints that? I know you can order one from Amazon UK too, for £45. But if Google plans to sell it here, we might see a nice and reasonable price.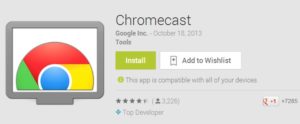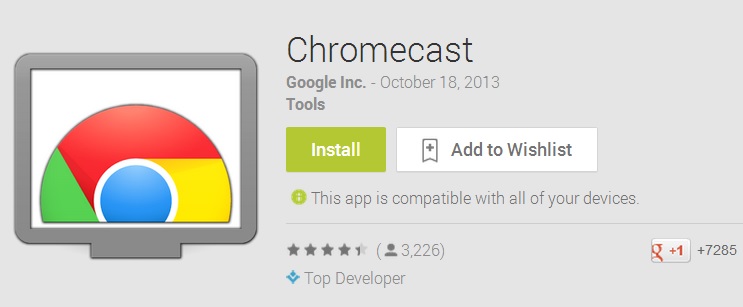 Using Chromecast you can watch YouTube, NetFlix, Hulu Plus, Google Play & Chrome contents on your big screen TV. There are some mods and hacks you can do with it as well.
The Chromecast dongle requires Chromecast app to be installed in your phone or tablet to set it up. Searched for the Chromecast app on Google Play. It shows up but not available to download in my country. I managed it by downloading the Chromecast app from XDA Developers.
Download from Play Store
Get the Google Chromecast app from Google Play if you are interested from here.