Facebook app for Android, the official app by Facebook is the main app for the greatest social experience in your Android phone. The Facebook app got updated to version 3.7 on 18 th October 2013. It is now available worldwide via Google Play, compatible among a big range of devices.
Now you can edit your posts and comments from your Android phone. You don't need to use Facebook on your laptop or desktop to do that. Facebook app for Android has been downloaded more than 500,000,000 times. Facebook is constantly keeping their Android app updated over time.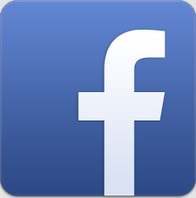 What's New in Facebook 3.7 for Android?
The latest update of Facebook app for Android brought some improvements and more services. The main changes are below:
Use icons in status updates to express what you're feeling or doing (English only)
Edit your posts and comments, and tap to see all your changes
See upcoming events at a glance on your favorite Pages
Create and share new photo albums from your phone
Bug fixes
Facebook app for Android works nicely with Facebook Home and Messenger app. Both of the apps will give you nice chat head and home experience. Chat head is a nice app to use. But sometimes could be annoying.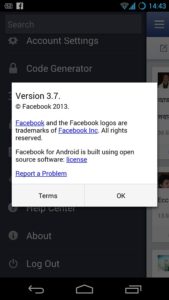 Facebook 3.7 – App Details & Download Link
Name: Facebook
Version: 3.7
Size: 16.75 MB
Price: Free
Facebook app for Android got a total average 3.7 rating out of 5 based on 8,591,614 reviews. If you haven't got the Facebook app for Android yet, get it from the Google Play Store here. Now, if you can't access the Google Play Store and want to download it in your computer, use this link to download the Facebook app. The mirror file was pulled from my Galaxy Nexus.
Just install the apk and the new Facebook app will be in your phone. You can share this post with your friends if you like it.
Update