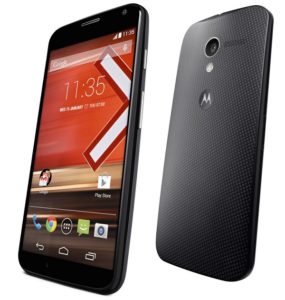 UK residents can now pre-order Moto X 16GB Android smartphone for only £350. Moto X is due to release next month. Various retailers in the UK has already started taking pre-order of this phone. Some of them are offering free gifts with the pre-orders.
Amazon has listed this SIM free & network unlocked phone for £349.99 with free delivery. This makes the Moto X price the cheapest in the UK now. Amazon did not say when the will start dispatching the item. The status of the item now is "This item has not yet been released". We might see they start shipping in the beginning of February.
Motorola Moto X will be shipped with the latest Android 4.4.2 KitKat running inside. And, it is 4G enabled. So, you can use the phone with your 4G network of choice in the UK. Pre-order Moto X 16GB black from Amazon will a nicer choice, if you are not looking for the free wireless speaker offered by Phones4U.