The famous free messaging app Viber for Android updated on few days ago. The app was updated by Viber Media Inc after the news of the acquisition, Rakuten bought Viber for $900 million. At present Viber has nearly 300 million users worldwide.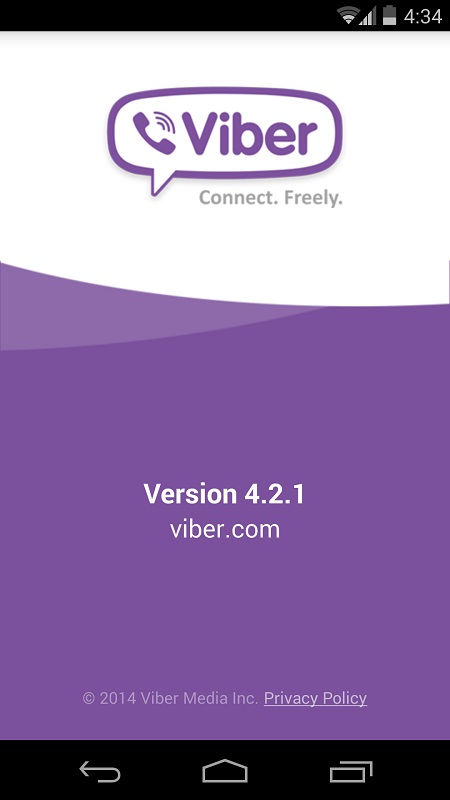 The free communication app doesn't need you to register to use their service. It is done with your mobile phone number with a verification code. It is easy to use, and more easily you can find your friends who are already using the service. Or if you want to connect to anyone who doesn't have Viber, you can invite them.
The Viber for Android 4.2.1.1 sizes 19.09 MB and requires Android 2.2 Froyo or later version. This means almost all Android users will be able to use the Viber app with HD quality sound.
What's New in Viber 4.2.1.1?
There are some updates that released with version 4.2.1.1. You can now block any number or contact you don't want to get call or text from. This option will bring you some more privacy. To add a number in the block list, go to Viber Settings. Select Privacy > Block List. From the bottom of the screen select "+ Block Number" and insert your desired number to block.
The second major update is the ability to send up to 10 photos at the same time. That's really a nice addition if you want to share albums with your friends. It makes easier to share via the app.
New media gallery for photo and video is here now. There are some other improvements and bug fixes as well. Rakuten already started showing their name and logo in the app.
The Viber Sticker Market now has more free sticker for you to use. There are also some stickers from Rakuten Group with their logo.

Download Viber for Android
You can download the latest Viber for Android APK from Mediafire link. The file name is com.viber.voip-53-v4.2.1.1.apk and pulled from a Nexus 5 running Android 4.4.2 KitKat. Should work with devices running Android 2.2 or up. If you are looking to get from Google Play Store, use this link. The app requires 3G / 4G or WiFi data connection to work.