Coinbase, one of the largest Bitcoin wallet, trading & merchant service platform extending their network to 13 European countries. The San Francisco based company was only trading in the USA from the beginning. Now, users from 14 countries will be able to trade Bitcoin. Coinbase taken this step for the entire Bitcoin community to help continuous growth of Bitcoin and merchant & payment processing services.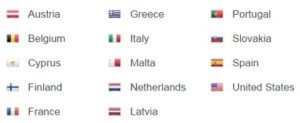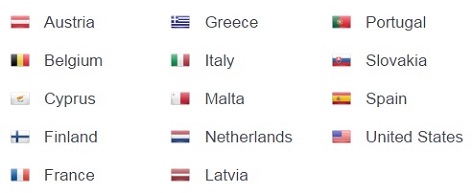 The beta launch is available in Italy, Spain, France, Belgium, the Netherlands, Austria, Cyprus, Finland, Greece, Latvia, Malta, Portugal, and Slovakia. Cryptocurrency users from these European countries are now able to trade Bitcoin with their Euro bank account.
The Bitcoin merchant was operating only in USD earlier. Any deposit made in another currency got converted to USD. However, there is a daily limit the company put in there. Coinbase noted,
It's important to note that this is a beta launch in Europe. During our beta, we will have a fairly low daily limit: €500 per day on buys and sells.  We hope to continue raising this limit in the near future as we move out of beta.
Now, it will be easy for European users to buy BitcoinDark using BTC from Coinbase with their Euros. Users need to authorize their bank account to deposit and start trading. Their service is not available in the UK yet. You can always check coinbase.com/global for any new added countries.