The latest Google Camera app updated yesterday, 03 September 2014 to version 2.3.020. The previous release was on end of May and it was version 2.2.024. After ~3 months Google delivered another brilliant update to their Camera app. Now, you can use your Android Wear watches as remote shutter.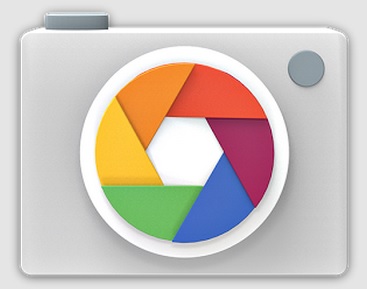 If you used Google Camera app before, I'm sure you know about its features. Over time Google making new feature available to the camera. Nexus 5 smartphones are shipping with the Google Camera app already installed inside. There are 3 changes Google listed on the What's New section of the app details in Play Store. Two of them are major and the other one is performance improvements and bug fixes.

One of the major update of Google Camera app you already know is the Remote Shutter Control. The other one is new Photo Sphere user interface. Do you like 360º Photo Sphere images? I like them a lot. Except, in a bright sunny day without my sunglass on.
If you are interested about this Google Camera app version 2.3, head over to Google Play Store and install it in your phone. The size of this app is 16.30MB. Remember, the official app will not work on Phones running below Android 4.4 KitKat. Photo Sphere, Panorama requires a gyro sensor and min 1 gigabyte of memory. If you haven't tried it yet and looking for a nice camera app for your Android phone, give the Google Camera app a try. Hope you enjoy the app and take awesome pictures.