There are plenty of apps in Google Play Store. Thousands of similar apps available if you are looking for any. But, there are a small number of apps for word processor or spreadsheet editing. Even the ones are present, is not fully functional yet. None of them are as good as Microsoft Office. There is Hancom Office, but limited to Samsung tablet users. Finally, Microsoft released the preview version of Word, Excel & PowerPoint for Android tablets.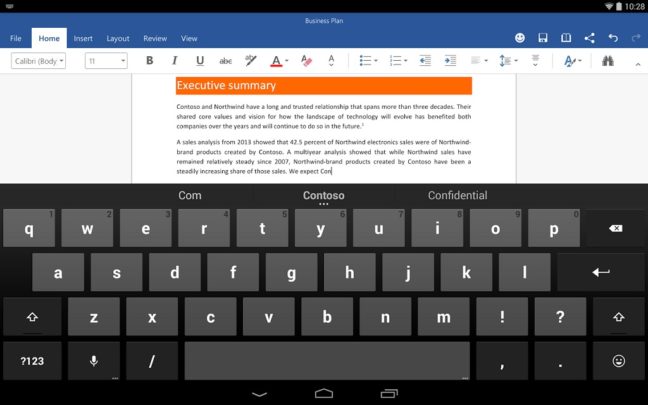 Requirements
Microsoft Office preview version is completely free and still in its early stage. However, there are some requirements for installing and running it in your tablet. This might change in the future with new updates and features. Your tablet needs to meet the following requirements to run Microsoft Word, Excel or PowerPoint app.
• Android tablet with a screen size of 7 inches or larger.
• OS version: KitKat (4.4.X)
• ARM based processor
• 1 GB RAM or above
• Office 365 account
Works on 12.2″ tablet too
Microsoft released the apps to work with 7-10.1 inch size screen tablets. I installed the app on my Samsung Tab Pro 12.2 inch tablet and working.
Features
Now you can edit your office documents with ease. Comes with really nice and familiar UI. You can View, Create, Edit, Share, Print your documents in your Android tablet.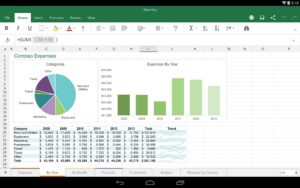 A Microsoft account is required to enable editing function and connects to your OneDrive. You can use your local storage or connect to your Dropbox easily and use this for all your files. Quick access to all your files from different sources are there for you.
Microsoft Office preview version for Android released on 6th January 2014. The day in history Microsoft took out the biggest gift for Android users from their sleeves by bringing their most popular word processing, spreadsheet & presentation app on this platform.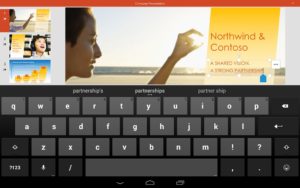 Download Microsoft Office Preview
If your tablet meets the requirements and looking to try them, download them from Play Store and enjoy.