Google updated the Play Store app for Android. This time it is Google Play Store 5.2.13, a bug fixed version of 5.2.12. The earlier update was to version 5.1.11. This version is bit more material designed, as you perhaps noticed the design change over the earlier versions.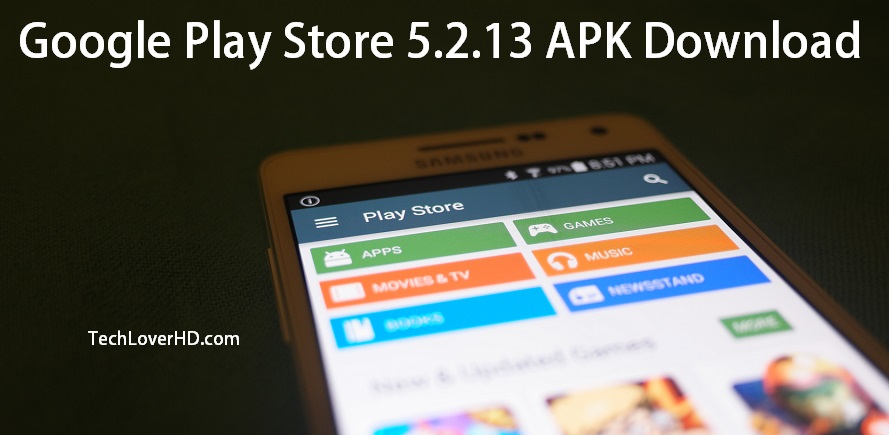 The new Google Play Store 5 APK sizes 11.16 MB. The size of the app is even bigger than the older versions.
Download & Install
Download Google Play Store 5.2.13 APK for your Android device from here. The app name is com.android.vending-80321300-v5.2.13.apk.
Update: The above version is now old. Please find the latest version from Google Play Store 6.x.x Download page.
Installing is very easy. Just copy the APK file in your phone or tablet if you are not downloading directly on the device. Using your favourite explorer or app installer install the app and enjoy.
If you like this post and would like your friends to get this update, don't forget to share with them using the social network buttons.