Android 4.3 Jelly Bean is not rumoured anymore. There are plenty of proof on different devices. Today the Android 4.3 Camera app got leaked from a Nexus 4 running Android 4.3 Jelly bean. I installed it on my Galaxy Nexus running Android 4.2.2 and its working fine for me. Thanks to the Twitter user @simms22 for sharing the latest camera app for Android.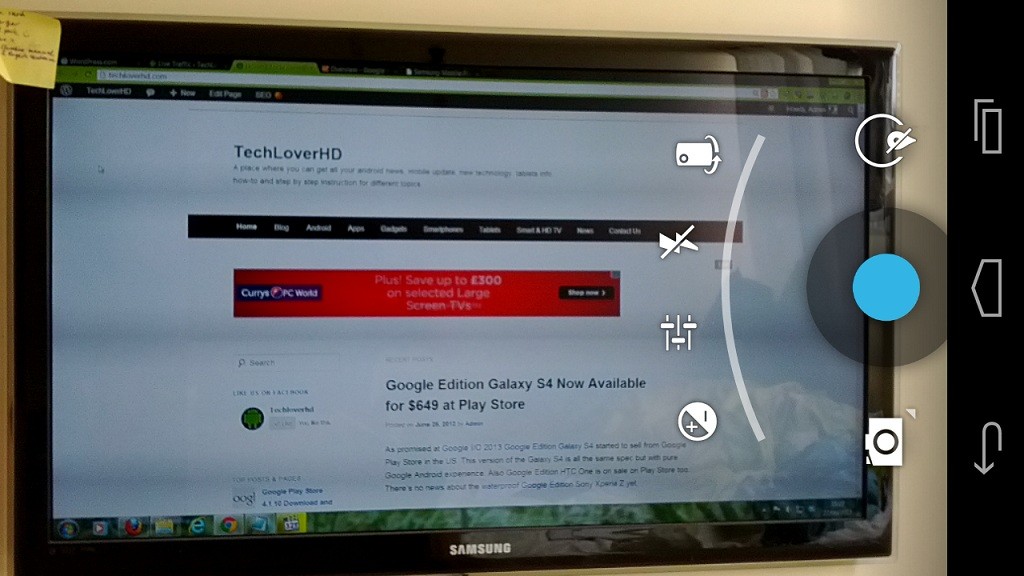 The camera app for Android brought new interface and usability. New shiny UI and I guess now my phone can take nicer picture. The camera looked more sharper and clear than before.
Android 4.3 Camera App – Download
Download Android 4.3 Camera app from here and install it as usual way. The latest Android camera app in .apk format is 16.67 MB of size. Don't get shocked if you see the app you are installing is called Gallery, your updated camera app is being installed as well. I've put some screenshots of the settings menu of this latest camera app. The version of the app is now 1.1.40012 and takes 20.76 MB of space in your phone.
Do not expect that this app will make your camera a DSLR but for sure this Android 4.3 Camera app is better than your old one. Only if you can install it in your device. This app is reported working on Nexus 4 (running Android 4.3), Galaxy Nexus (running Android 4.2.2) & on Samsung Galaxy SII (running Android 4.1.2). I tried to install it on my PiPO M9 3G tablet but no success, the app wasn't installed. Let me know if this app is working for your device and feel free to dig more and find new features.
We have to wait for Google to release Android 4.3 Jelly Bean soon to get the updated apps. Share your picture with us in our Facebook page taken with the new camera app.