Google Play Store got updated again from 4.1.10 to 4.2.3 version. There are few changes on this version and updates. Google updated the web Play Store with card style UI 2 days ago. That was a major update for the Google Play Store web. Artem Russakovskii from Android Police found this updated Google Play Store 4.2.3 from the system dump of a Nexus 4 running Android 4.3 Jelly Bean.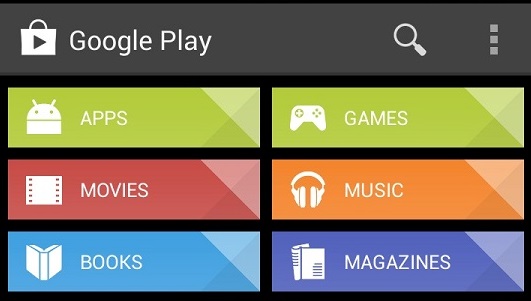 Google already updated the Play Store and put it in Android 4.3 and rest of the users didn't get it yet as official update. I installed it on my Galaxy Nexus and PiPO M9 3G tablet and both of the devices are working well, without any problem.
Google Play Store 4.2.3 – What's New?
Everything is the same what you used to get from the 4.1.10 version. But, in this version Google implemented some code to restrict some devices to access Play Store. The devices who didn't get any license.
Google Play Store 4.2.3 Download & Install
Get the latest Play Store apk from below links. Its easy it install and installs automatically. You don't need to update it manually. Just download the apk and click on it. Enjoy the new Play Store on Android.
Download (old version)
Update:
Android Police
]