Google Play Store updated to version 4.3.10 and brought us some nice update and improved Play Store for Android. Google Play Store is the heart of all Android devices. All the Android apps, games, music, books, movies & magazines live there. We can download whatever we need from Google Play Store, if there is an app available. AndroidPolice has wrote an awesome post about the latest Google Play Store 4.3.10 like they did with the previous versions.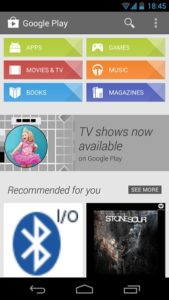 Google is constantly updating the Play Store and pushing it to devices running Android. There are few nice things inside this update. Google is pushing the update to devices. You can wait until you get it automatically pushed into your device. Or, you can download it from here, if you haven't got it yet and want it now.
What's new?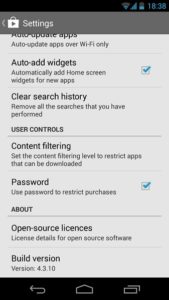 The earlier version was 4.2.9 and before that 4.2.3 and a long way down. You get combined notifications for the updated apps. If you have few apps updated automatically the notification will not show them separately. It will just cut the notifications to only one.
You can see your recently updated apps in your my apps section called "Recently updated". Separate from the section of your up to date apps. The app size is 5.75 MB which is just a bit smaller than 4.2.3 app size. There are few more things for you to find out.
Download Google Play Store 4.3.10
So, if you don't want to wait for Google to get the latest Play Store, here are the mirrors to download Google Play Store 4.3.10 app. Installed on my Galaxy Nexus running Android 4.3 Jelly Bean and working as intended. There is a new update and this version is now old.
[
Source
]