WhatsApp Messenger is a very popular cross-platform messaging service among smartphone users.  The app is free for the first year and then $0.99 (£0.69) annual charge. There is no sign up, no login. You just need to use your mobile phone number to verify and use. You can chat for free with another WhatsApp user from more than 450 million monthly active users worldwide.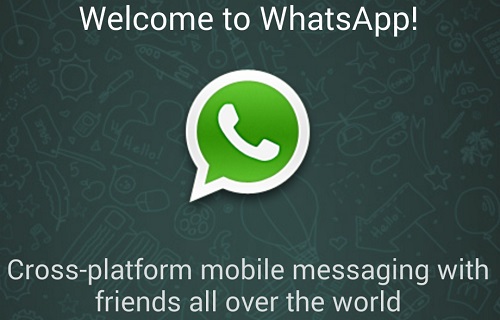 The free messaging allows you to transfer picture, video & audio message too. Soon, there will be calling feature too. Perhaps video calling will be introduced as well. Recently Facebook acquired WhatsApp for a total of $19 billion dollar. WhatsApp seeing millions of downloads everyday. The application supports Android, BlackBerry, iOS, Symbian & Windows Mobile operating system. So, the app is usable with any smartphone.
The app also replaces your SMS app, and requires a lot of permissions. The latest version of WhatsApp Messenger for Android is 2.11.152, which updated on 20 December , 2013. The APK of WhatsApp named com.whatsapp-48364-v2.11.152.apk and sizes only 12.3 MB.
There is no hidden cost for using WhatsApp application in your smartphone. More importantly, there are no advertisements on the app. If you have any contact using WhatsApp messaging service, their number will be automatically added to your list.
Download WhatsApp Messenger
WhatsApp Messenger app for Android will run on devices running Android 2.1 or up. You can download WhatsApp Messenger apk v2.11.152 from the below mirror. There is a link of Google Play Store as well if you prefer to download it from official source.
Update: Download WhatsApp 2.12.45 APK
Installing WhatsApp Messenger in your Android phone is pretty straight-forward. You can just simply install it like other apps. The app will use your mobile phone's internet connection to make all the features available. Either 3G / 4G or WiFi connection. Before you start using the app, make sure you have enough allowance of data with your mobile network. You can check WhatsApp's official website for more information.