If you got your Samsung Galaxy S6 / S6 Edge from a network carrier, you also got extra apps from the network which are called bloatware. Also a network locked device gets any firmware update slower than Samsung original firmwares. Also for new features like Apps Edge you need to wait longer if you are not running Samsung original firmware. To run the original firmware and get OTA faster you need to debrand Galaxy S6 / S6 Edge. This requires flashing your phone via Odin. You shouldn't proceed if you don't have any sort of experience on using Odin.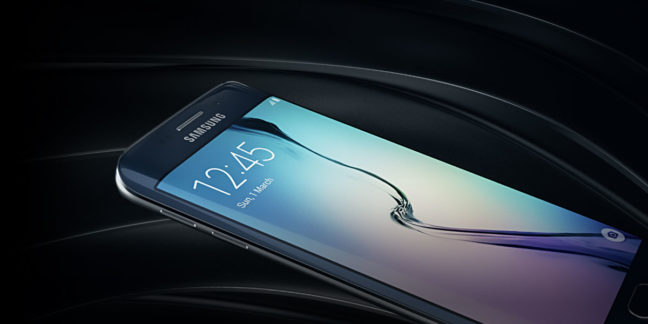 This guide will help you to debrand Galaxy S6 / S6 Edge without rooting or tripping the Knox fuse in your device. This will also not void your warranty as you will be flashing original firmware by Samsung. I'm not responsible if anything goes wrong with your device. I debranded my S6 Edge, removed all the bloatwares and got the Apps Edge enabled natively before the carrier did. Also, the boot animation and shut-down animation reverted to Samsung original ones. No more carrier animation and such.
How to Debrand Galaxy S6 / S6 Edge?
The following tutorial is for Galaxy S6 (SM-G920F) and Galaxy S6 Edge (SM-G925F) model. For any other model look for your model specific firmware on SamMobile Firmwares, all you need to do is get the BTU firmware and flash it through Odin. Backup your phone and your important files before you flash anything.
Download and Extract the required files
Download Odin 3.10.7 and extract in a folder
Download the BTU firmware for your device and extract the file inside Odin folder
Galaxy S6 SM-G920F Android 5.1.1
Galaxy S6 Edge SM-G925F Android 5.1.1
Flashing Steps
Open Odin v3.10.7
Turn off your phone
Press Volume Down + Home + Power to boot to Download mode
Connect your phone to your PC or laptop via USB port and look in Odin for blue sign
Select AP in Odin and select the extracted firmware file to add
Make sure on Options re-partition is NOT ticked
Click on Start button. It will take some time to copy the files and updating your device. Your phone will restart and optimise the apps. After successful flashing Odin will display Pass/ Success on the top-left corner
Your Galaxy S6 or Galaxy S6 Edge should now be debranded. Also, you may have noticed the default Samsung boot animation on your device. Once your device reboots you can uninstall carrier specific bloatwares. Hope you liked my How to Debrand Galaxy S6 / S6 Edge guide.