Samsung launched their Galaxy S6 and Galaxy S6 Edge on 14th April 2015. The phones were launched with Android 5.0.2 Lollipop. Now, Android has updated and Google unveiled Android 6.0 Marshmallow with Nexus 5X and Nexus 6P, later on they released the AOSP source code. There are now few Android phones running on Android 6.0. Some of the phones are in line to get the update soon. Samsung already started in Korea and now in UK the beta testing earlier of Android 6.0 on Galaxy S6 and Galaxy S6 Edge and are in line for the public release in January 2016. How to join Android 6.0 beta testing on Galaxy S6 & S6 Edge? If you are interested to join the beta testing and test the update before it releases next year, just follow this post.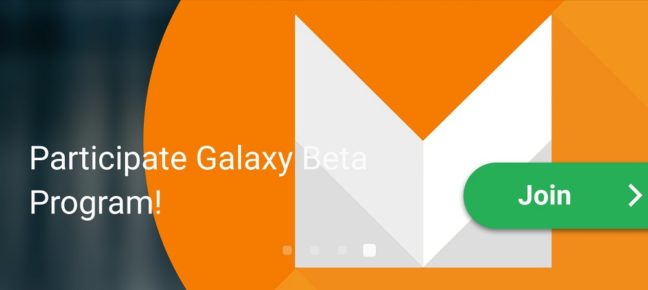 Update
Samsung has closed the beta testing program. If there is any other update comes, I'll post it.
Requirements
You need to have an unlocked Galaxy S6 or Galaxy S6 Edge and BTU firmware installed. The model number should read SM-G920F or SM-G925F respectively. Other version will not work. If your phone is unlocked and BTU firmware not installed follow our Galaxy S6 Edge debranding guide, it should work with Galaxy S6 as well. Just look for BTU firmware for SM-G920F.
Galaxy Care app.
How?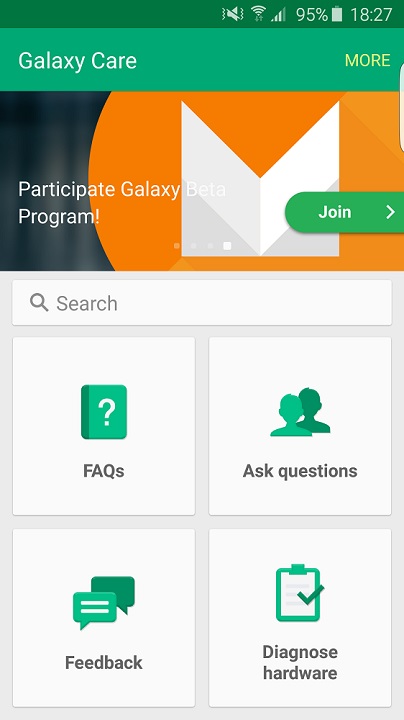 Install the Galaxy Care app in your phone and open
Swipe the top part of the app until you find "Participate Galaxy Beta Program!"
Tap on "Join"
Then press the "REGISTRATION" button, agree to the terms
If everything is OK within 24 hours you should receive a message to start the update.
If you are not getting the notification for update, remove your Samsung account, take a backup of everything, do a factory reset and the update will be available. I had to do this when it went over 24 hours and didn't receive anything. Recorded the firmware updating process with my Nexus 5, simple and easy process. Check below:
There are plenty of updates and optimizations along with the latest Android version. I just submitted my request to beta test Android Marshmallow on my S6 Edge. Waiting for further communication from Samsung beta testing team. Let us know if you are joining as well and your experience.
Note: You are responsible for anything you do on your device. You should not use a different model that is not listed here, you may brick your device.