Our Samsung Galaxy Tab Pro 12.2 been in market for about 3 years now. Released with Android 4.4.2 KitKat for end-users and over the years it received some updates and now, the latest Android version the tablet officially running on is 5.1.1 Lollipop. While Android 7.1 is on the run, we don't even have official Android 6.0 for our Tab Pro 12.2 until we root our tablets. This is where XDA Dev tompatry comes in action. He managed to compile and develop CM-13.0 (Android 6.0.1) for Galaxy Tab Pro 12.2 [SM-T900] (v2awifi). It working pretty stable for some time now.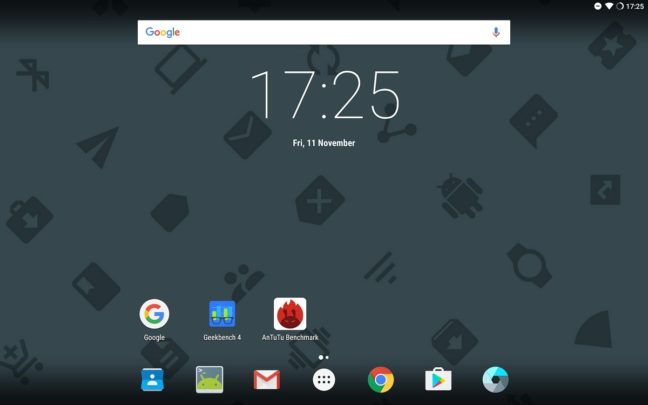 It just gave a new life to the tablet. Earlier, we were using the CM-12.0, CM-12.1 on this tablet and development stopped. Now, the developer is trying to make this CM-13.0 ROM fully stable, then, we may see Nougat ROM coming on our way. If you have a look at the Git commits for the device and kernel, you will notice plenty of bug fixes and optimizations are coming through.
Details
The ROM is pre-rooted like any other CyanogenMod ROMs, need to be activated from Developer Options. Supports Multi Window, OTG, support for exFAT, NTFS file systems, Xposed Framework working for some people, SELinux is Enforcing, Graphics driver from Tab S and a lot of other optimizations. Also, comes with latest TWRP recovery compatible with the Galaxy Tab Pro 12.2 SM-T900.
You may see a red error message while booting or rebooting process, just ignore it. This does not mean there is a problem.
Your Galaxy Tab Pro 12.2 needs to be rooted. If you haven't rooted your tablet yet, check our post on how to root your Galaxy Tab Pro 12.2.
For changelog, check the following links:
http://forum.xda-developers.com/showpost.php?p=69465002&postcount=141
http://forum.xda-developers.com/showpost.php?p=68943263&postcount=2
How to get the files and install?
Head over to this XDA thread to download the files and specific instructions on how to install this ROM. You need to have Lollipop bootloader installed. You can install/flash Lollipop bootloader via Odin (link is on the thread). This will only work with Galaxy Tab Pro 12.2 (SM-T900). If you have other models, look at the specific forum for your device. All the device update zip files are uploaded in this Google Drive folder.
If you are a pro and want to compile the ROM by yourself, all the sources are available at GitHub including local manifest files at https://github.com/exynos5420 repo.