Google Play Store download is here. The Play Store got updated again. This time another incremental update brought the Google Play Store to 5.5.12 version. The previous version was 5.5.11. The app is now more material designed along with nice animation.
These updates from Google coming quite nicely. Lots of UI changes we have seen from the beginning of Android. Google updated this app at the end of May.
This version is more optimized and improved and doesn't require any new permissions. Simply download it from the link below and install it using any File Explorer on your Android device either phone or tablet. I installed it on my Galaxy Nexus without any problem, you shouldn't have any either.
Make sure you turn on installing from 'Unknown Sources' from your Android settings.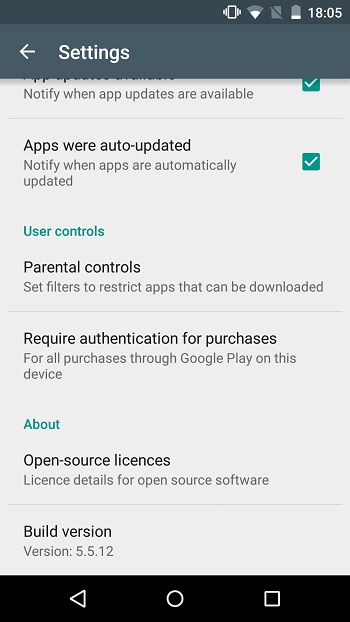 Google Play Store Download
If you like to keep your device updated always and if you haven't done it yet, get the Google Play Store 5.5.12 from here.
Show us some love and share this post on your social networks. Thanks in advance.